8 Movies You Totally Forgot David Oyelowo Was In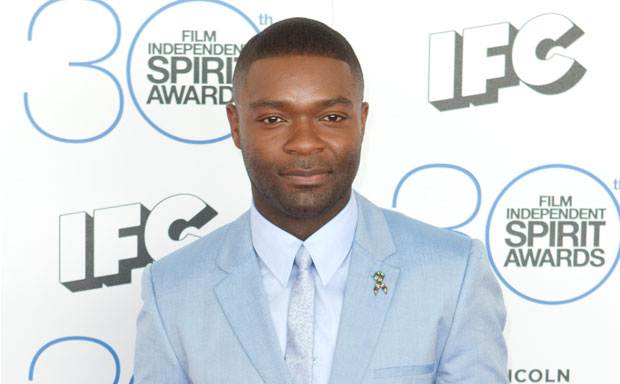 Posted by Nick Romano on
David Oyelowo has always been "that guy" in "that thing…I think." The 38-year-old actor has been appearing in various films and TV series since the late '90s, usually letting bigger stars like Matthew McConaughey, Forest Whitaker or James Franco pull focus. But thanks to his star-making role in the Martin Luther King, Jr. biopic, Selma, Oyelowo soaked up the spotlight at the Independent Spirit Awards, Golden Globes, SAG Awards, BAFTAs and Oscars. But before all the accolades, Oyelowo was in more movies than you think. Here's a few examples of where you might've seen him before:
8. The Paperboy
When most of us think of The Paperboy, we think of Nicole Kidman's crazy performance, or how it was a stepping stone for Matthew McConaughey's journey to turning his career around after all those rom-com nightmares. But Oyelowo gave a superb performance. If that one speech where he reveals to the young and naive Efron about what he let his big brother do behind closed doors didn't leave you with your mouth ajar, you might wanna reevaluate your capacity to feel emotion.

---
7. Rise of the Planet of the Apes
There was a lot going on in the first prequel Planet of the Apes movie: Andy Serkis becoming Caesar through motion capture, the ape rebellion and James Franco. So it's understandable that we all may or may not have forgotten that Oyelowo played the money-hungry company head. He wasn't in there for too much time, but he was the one who inadvertently caused the calamitous events that would soon transpire because he refused to listen to wise counsel.
---
6. The Last King of Scotland
The Last King of Scotland is Forest Whitaker's game. He won Best Actor at the Oscars for his performance as Uganda President Idi Amin, one of the world's most savage figures. After Whitaker, the recognition goes to James McAvoy for playing Scottish Dr. Garrigan. But, yes, poking out between these talents is Oyelowo playing the small role of Dr. Junju.
---
5. As You Like It
Shakespeare is so rooted in classical acting training that anyone's who's anyone has been featured in a Shakespeare play in some capacity. But Oyelowo's Orlando in the Kenneth Branagh-directed As You Like It from 2006 often goes overlooked.
---
4. Derailed
Perhaps it's because the thriller starring Clive Owen and Jennifer Aniston wasn't all that memorable to begin with, but we definitely didn't register Oyelowo pulling up in the picture as a police officer. We were already trying to wrap our heads around the fact that this was like Fatal Attraction, except for the crazy one-night stand it was a crazy third party voyeur of the one-night stand.
---
3. The Help
Oyelowo reunited with his As You Like It co-star Bryce Dallas Howard on the Oscar-winning The Help (Octavia Spencer won Best Supporting Actress in 2012). Trust us, he's there. If you look closely during those church scenes, you'll find him playing Preacher Green, the man who helps inspire the maids in his congregation to reveal the injustices. But be careful not to blink or you might miss him.
---
2. Lincoln
By Oscar time, the only names anyone associated with Lincoln were Steven Spielberg, Daniel Day-Lewis and Sally Field. All three were up for Oscars, and Lewis won Best Actor for his role as America's 16th President, but Oyelowo kept up alongside them as Corporal Ira Clark. It's funny to listen to the speech he gives Lincoln about the future of the civil rights movement, alluding to Martin Luther King.
---
1. Jack Reacher
"We don't find this guy unless he wants to be found." This line was one of the more memorable ones from the Tom Cruise action flick, and we totally forgot that the future Selma star was the one who said it. It happens. Hey, we pretty much all forgot everyone else in the Mission: Impossible movies or who that rocker women was in Rock of Ages. (Christina Aguilera, I wanna say…)

Honorable mentions (because you should still remember these appearances, as they only recently came out): Louis Gaines in Lee Daniels' The Butler (opposite Forest Whitaker), the high school principal in Interstellar (opposite Matthew McConaughey) and Lawrence in A Most Violent Year (opposite Oscar Isaac and Jessica Chastain).