15 Little-Known Facts About Fletch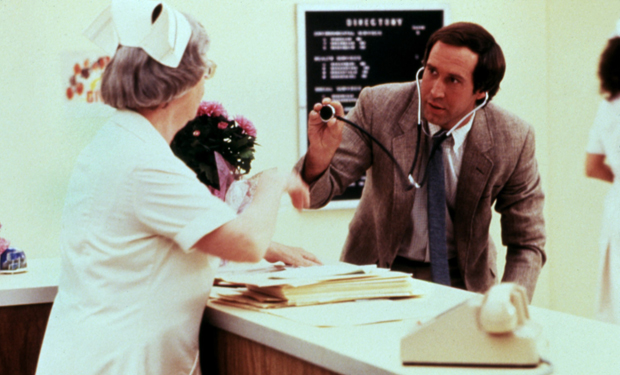 Posted by IFC on
Here are 15 little-known facts about the 1985 comedy starring Chevy Chase as investigative reporter Irwin M. Fletcher.
1. The film is based on a series of novels.
Since 1974, mystery writer Gregory Mcdonald has written 11 novels featuring the character Irwin Maurice Fletcher. The most recent Fletch novel was written in 1994 (Mcdonald died in 2008).

---
2. Mcdonald himself retained the right to approve which actor would be cast as Fletch in the 1985 film adaptation.
Mcdonald rejected both Burt Reynolds and Mick Jagger before agreeing on Chevy Chase to play the title role.
---
3. Chase has said Fletch is his all-time personal favorite role.
---
4. Many of Fletch's classic lines were ad-libbed by Chase.
Director Michael Ritchie would shoot one take that stuck strictly to the script and then let Chase improvise for each additional take. Many of the improvised takes made it into the final movie.
---
5. Fletch is a fan of using celebrity and famous character names as his aliases.
Some examples include Ted Nugent, Babar, Igor Stravinsky, Gordon Liddy, Don Corleone, and Harry S. Truman.
---
6. The film's theatrical poster features a scene that was cut from the final movie.
In the poster, Fletch is disguised as a hockey player. Fletch was also supposed to go incognito as a relief pitcher for the L.A. Dodgers (featuring a cameo by then head coach Tommy Lasorda)—but that scene was cut, too.

---
7. Fletch's robed disguise was based on a real person.
With his long beard and roller skates, Fletch was meant to resemble the new age spiritual healer and guru Ram Dass (author of Be Here Now).