This Week: Portlandia Visits SeaWorld, CBB Gets Sporty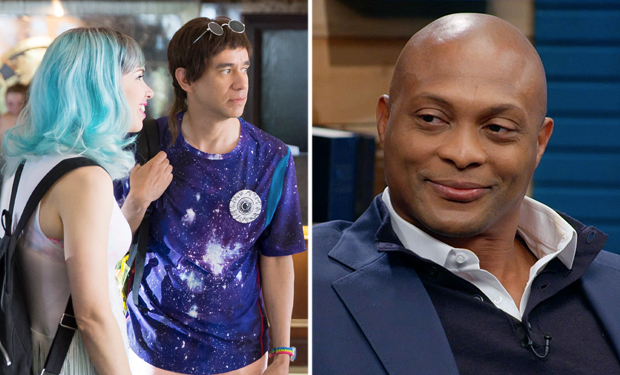 Posted by Melissa Locker on
Portlandia is heading south this week when eco-terroists (that's Fred, Carrie, and Olivia Wilde, of course) leave Portland to travel to San Diego to take down their next target: SeaWorld. Jeff Goldblum and Orange Is the New Black star Natasha Lyonne help save the whales or at least make the episode even more entertaining.
video player loading
.
.
.
Then on Comedy Bang! Bang!, after one too many pranks, Scott and Reggie are forced to switch show themes with the sports talk show hosts next door. Eddie George reveals the secret behind his greatest plays, and NFL Commissioner Wendell Gazell explains the changes he's making to the game. Keep an eye on guest stars Craig Cackowski, Cedric Yabrough, and Kyle Bornheimer.
video player loading
.
.
.
Portlandia airs on Thursday at 10p; Comedy Bang! Bang! airs on Friday at 11p