Faeries, Boozehounds, and Snipers Star in New Comedy Crib Web Series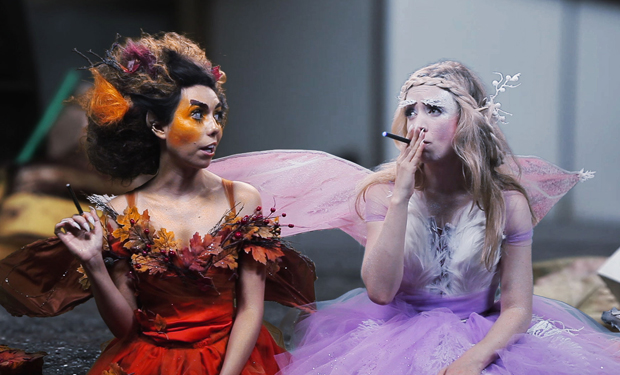 Posted by Cher Martinetti on
What do you get when you cross baby-crazed Faeries, a washed-up liquor store clerk, and a trio of easily distracted snipers? You get three new hilarious Comedy Crib web series.
In Faeries, two faeries are faced with the same life-changing decisions most women face once they're out of their twenties, only with a bit of a twist. If you think having a baby's a big decision, just try stealing one and replacing it with a changeling.
While the life of a fairy isn't all pixie dust, Spencer's life isn't much better. In Bottled, the liquor store clerk tries desperately to recapture his youth and seem cool to a couple frat boys.
Finally, here's a look at the life of a sniper that's the polar opposite of what you'd see in a Clint Eastwood movie. Women introduces a trio of Dorian Gray-loving snipers and the deep discussions they have before pulling the trigger during a hostage situation.