Here's Why We Already Love the New Ghostbusters Cast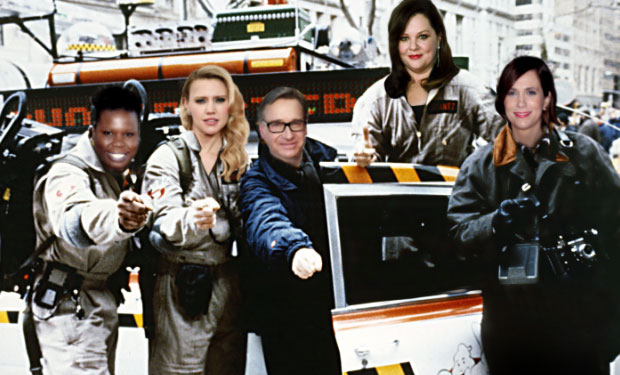 Posted by Cher Martinetti on
Paul Feig's all-female Ghostbusters reboot officially has a cast! While haters are gonna hate and cry all over the Internet because girls have cooties or something, we're all over this lineup. For those of you who still need convincing, here's why you shouldn't be afraid of no lady Ghostbusters.
Kristen Wiig can turn into anyone, and it's always hilarious.
Whether it's an impersonation or just some original off-the-wall character, Wiig is one of the funniest actresses around. Plus, reteaming her with Bridesmaids director Feig and costar Melissa McCarthy is bound to be a win.
---
Kate McKinnon is definitely ready for the big leagues
Do we really need anything other than McKinnon's SPOT-ON Bieber impression to make this point? In case you do, she's proved she can more than hold her own on the big screen.
---
Leslie Jones is a rising star
Jones joined SNL as a writer early last year and quickly broke out as a major talent. Rightfully so, because she was killing it as a stand-up comedienne long before her SNL gig. She also showcased her ghost chasing skills, or lack thereof, in a recent SNL sketch.
---
Melissa McCarthy is funny in any context
Whether playing a cop in The Heat or a CIA agent in Feig's upcoming spy comedy, McCarthy is funny no matter what you put her in. We already know Wiig and McCarthy play well off each other, but as the outtakes from This Is 40 prove, she also had her other costars cracking up.