Meet the Hosts of the 2015 Independent Spirit Awards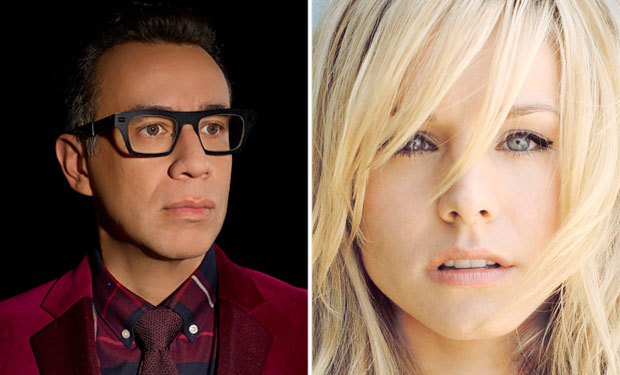 Posted by Melissa Locker on
It's the 30th anniversary of the Independent Spirit Awards and it takes a big celebration to properly mark the occasion. That's why Film Independent President Josh Welsh announced today that Portlandia's Fred Armisen and Kristen Bell will co-host the 2015 Film Independent Spirit Awards.
"The only thing better than having a great host for the Spirit Awards is having two great hosts," said Welsh. "For our 30th anniversary we're so excited to have Fred and Kristen co-hosting the awards and it's going to be a fantastic show."
Jennifer Caserta, president, IFC, commented, "We're proud to once again showcase the Independent Spirit Awards on IFC and celebrate the 30th anniversary with a live broadcast. Fred is obviously right at home on IFC and we are excited to welcome Kristen to the network. Together, they'll make this show true event television for our viewers."
The ceremony will once again take place during a daytime luncheon in a tent on the beach in Santa Monica on Saturday, February 21st with the premiere broadcast airing live exclusively on IFC at 2 pm PT / 5 pm ET.
Want the latest news from IFC? Like us on Facebook and follow us on Twitter@IFC