A Brief History of the Career of Oscar-Nominated Cinematographer Dick Pope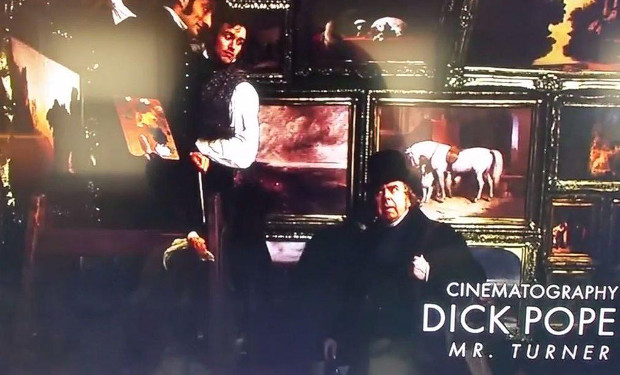 Posted by Nick Nadel on
Dick Pope is a multiple Oscar-nominated cinematographer whose work ranges from intimate British dramas to lavish Hollywood biopics. Below is a brief look at his career highlights to date.
1988 – Pope lens High Hopes, a bittersweet drama about a British working class family. Thus begins a fruitful partnership with director Mike Leigh that includes such acclaimed films as Naked and Topsy Turvy.
1994 – Pope is the director of photography on the 1994 Kevin Bacon basketball vehicle The Air Up There.
2006 – Pope scores an Oscar nomination for his work on The Illusionist, aka the other movie about illusionists that came out the same year as The Prestige.
2008 – A big year for Pope, which finds him behind the camera on films like Me and Orson Welles and Angus, Thongs and Perfect Snogging.
2014 – Pope scores a National Society of Film Critics Award for Best Cinematography for his work on Mike Leigh's Mr. Turner.
2015 – While announcing his nomination for Mr. Turner, Academy president Cheryl Boone Isaacs accidentally refers to Pope by the name "Dick Poop." The words promptly trend on Twitter. Pope laughs off the incident saying, "I've been called a lot worse."