10 '90s Flops That Were Actually Awesome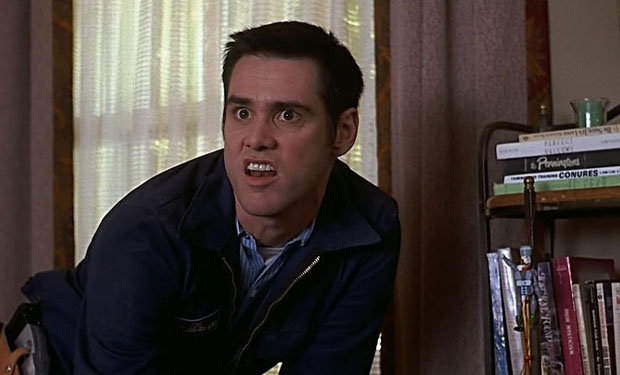 Posted by K Thor Jensen on
Humanity as a whole is getting smarter, so it's not surprising that we can see where the '90s got things wrong. Some of the decade's best movies were commercial flops on release. Let's revisit 10 duds that turned out to be pretty great.
10. Nothing But Trouble
This bizarre Demi Moore/Dan Aykroyd/Chevy Chase vehicle features some super disgusting makeup and a performance by Digital Underground with a pre-fame Tupac. And the weirdest part? Aykroyd served as cowriter and director.

---
9. Boxing Helena
Jennifer Lynch piggybacked on pop David's fame to make her debut feature, a twisted psychodrama featuring sexual amputation and a creepy performance from Julian "The Warlock" Sands. Fun fact: Lynch regular Sherilyn Fenn replaced Kim Basinger, who was famously sued for backing out of the film.

---
8. Man on the Moon
Even though Jim Carrey scored a Golden Globe nod for his take on Andy Kaufman, Milos Forman's acclaimed biopic lost more than $34 million on release.

---
7. Very Bad Things
Peter Berg's dark comedy about a bunch of bachelor party buds who accidentally murder a prostitute in Las Vegas was savaged by critics at the time of its release. But viewed today, it's like a (much) darker version of The Hangover with Jeremy Piven, Christian Slater, Cameron Diaz, and Daniel Stern in one of his least wholesome roles.

---
6. Nightbreed
Clive Barker never got the box office mojo that Stephen King commanded, but 1990's Nightbreed (sadly butchered by the studio) is a solid action-horror flick. Check out the recently released director's cut for proof. 

5. Rush
In hindsight, this dark 1991 drug drama lays the groundwork for shows like The Wire, and it's got great performances from Jason Patric and Jennifer Jason Leigh.

---
4. Dark City
Alex Proyas' sci-fi noir came out just a year ahead of The Matrix but was sadly overshadowed by that film's blockbuster success. But the film's gorgeous deco design, cutting edge special effects, and twisty plot are still influential today.

---
3. Ravenous
Despite being sharply-written and well-acted, Antonia Bird's 1999 cannibal flick was virtually impossible to market and only made a fraction of its budget back.

---
2. The Cable Guy
Jim Carrey makes a second appearance on this list with this remarkably dark and mean-spirited comedy directed by Ben Stiller and produced by Judd Apatow.

---
1. Showgirls
Paul Verhoeven's grotesque take on the tassels-and-tiaras biz was just too damn mean to succeed in the '90s, but in hindsight it's a one-of-a-kind achievement. (Particularly when intoxicated.)