5 Random Thoughts About the Ant-Man Trailer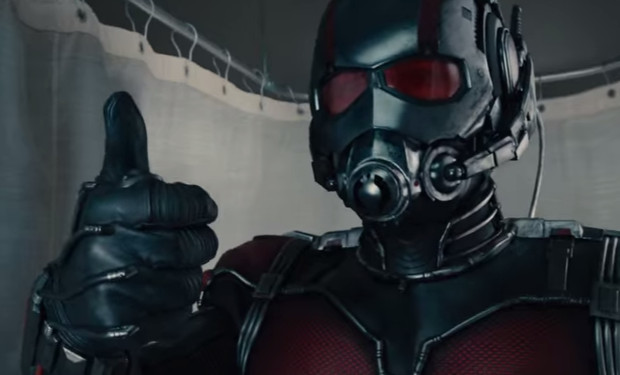 Posted by Nick Nadel on
Earlier this week Marvel dropped the first trailer for Ant-Man, their latest attempt to sell a C-level superhero to the masses. After Guardians of the Galaxy, we'll pretty much follow Marvel anywhere, but fans are still skeptical since the trailer suggests that the movie is going for a more somber tone. Which is a problem, since it's a movie about a guy who hangs out with ants. Here are a few odd things we noticed about the Ant-Man trailer.
1. Marvel sure wants another Iron Man, amiriteguys???
Tony Stark is a billionaire playboy with a robotic suit that fires laser blasts. Ant-Man rides around on bugs. Just because "man" is in the title doesn't mean we're instantly on-board, Marvel.


Marvel/Everett Collection
---
2. Paul Rudd and Adam McKay wrote the screenplay??
Everyone loves Guardians of the Galaxy. You know what else everyone loves? Anchorman. Never before has a trailer needed a "from the guys who brought you Anchorman" more…
---
3. The music is super serious.
Marvel shilled out for "Hooked on a Feeling." They can't afford Adam and the Ants? Luckily one enterprising YouTuber realized the importance of uptempo music and gave us this reedited trailer. It's slightly better!
---
4. Wait, did Michael Douglas say "Ent-Man"?
Because we would totally watch a Groot solo movie. (He's basically one of the Ents from Lord of the Rings, after all.)
---
5. Marvel has a flexible policy on hyphens
So Ant-Man is hyphenated but Iron Man isn't? Meanwhile, Sony has hyphenated your friendly neighborhood Spider-Man for years. And don't get us started on Batman V Superman…