10 '90s Trends That Deserve a Comeback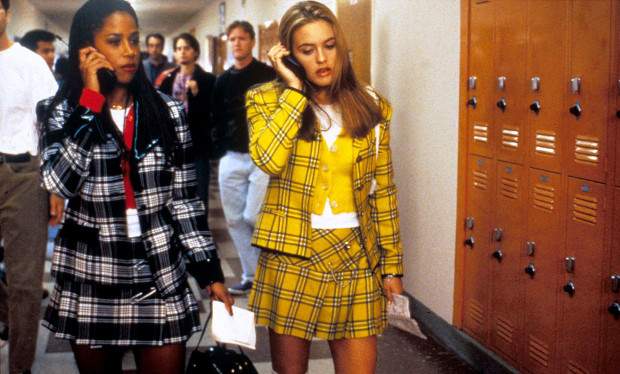 Posted by K Thor Jensen on
We've seen a lot of popular stuff from the 1990s return in new forms, but there are still a few things that rest in their Day-Glo colored grave. These are the '90s trends that still need to be dug up.
10. Light Up LA Gear Shoes
This was the hottest thing in 1992, and everybody needed a pair of the kicks that lit up in the dark. LA Gear moved 5 million pairs a year, and the time is right for a return.

---
9. OK Soda
This post-ironic, Gen X-friendly soda hit test markets in 1994 and quickly vanished, but it actually tasted really good (at least according to the few people who tried it) and the commercials were awesome. Plus, the artwork on the can was by Ghost World creator Daniel Clowes and Black Hole artist Charles Burns.

---
8. Doc Martens
Known simply as "Docs" in the grunge era, these British boots were well-made and comfortable. The company almost went bankrupt in 2003, but they're still hanging on. And they're so much less embarrassing than Crocs.

---
7. Goggles
For a hot minute in the mid-90s, the accessory of choice for some rappers was ski goggles despite the fact that they didn't actually ski. (Ah, the days when everyone took fashion cues from Tank Girl.) Why shouldn't that be cool again?

---
6. Pagers
Before everybody had cell phones, pagers were the way to keep connected with all your buddies. It'd be sweet if people ditched their iPhones for old-school LCD screens.

5. Nickelodeon Game Shows
The '90s were the golden era of game shows that pitted pre-teens against each other in feats of agility, strength, and slime survival.

---
4. Pop Tarts Crunch
We don't feel nostalgia for too much food from the '90s, but Pop Tarts Crunch were insanely, awfully delicious and should be returned to our mouths post-haste.

---
3. Drum & Bass
Obviously electronic music has moved on, but could we maybe rewind a couple decades back from dubstep to the drum & bass that spawned it (and was much better)?

---
2. Hypercolor
Sure, they made your armpits look extra-sweaty, but color-changing clothes really need to make a comeback in the Internet age.

---
1. Fanny Packs
We're all carrying more portable electronics around than ever before, and we need a better way to do it. The humble fanny pack is the optimal solution.