Jerry Seinfeld Tells the Truth About Garbage on Fallon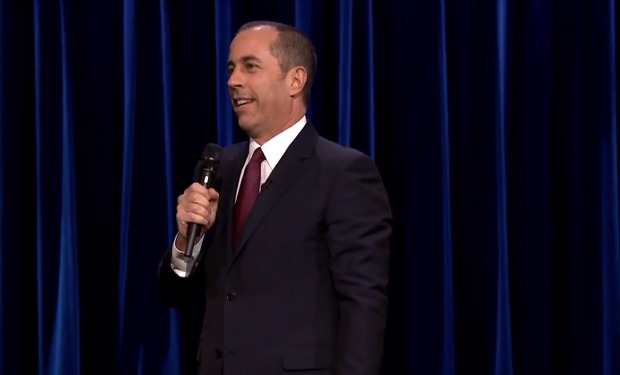 Posted by Melissa Locker on
Jerry Seinfeld spent Tuesday night telling the truth about garbage (guess his time in Portlandia left a big impact on his eco-consciousness). "All things on Earth only exist in different stages of becoming garbage. Your home is a garbage processing center where you buy new things, bring them into your house and slowly crapify them over time," Seinfeld joked on The Tonight Show. During his set, he talked about the life cycle of garbage from visible in a living area, then cupboard or drawer, then closet and then the garage.
Watch the whole hilarious routine here:
Seinfeld also joined Jimmy Fallon for an interview where they talked about their season finale of Comedians in Cars Getting Coffee, for which Fallon earned a "world record" for his 30-minute appearance, beating out Louis C.K. for longest episode.
Want the latest news from IFC? Like us on Facebook and follow us on Twitter@IFC