People Magazine Spoils Kirk Douglas Death, Walking Dead Likely Next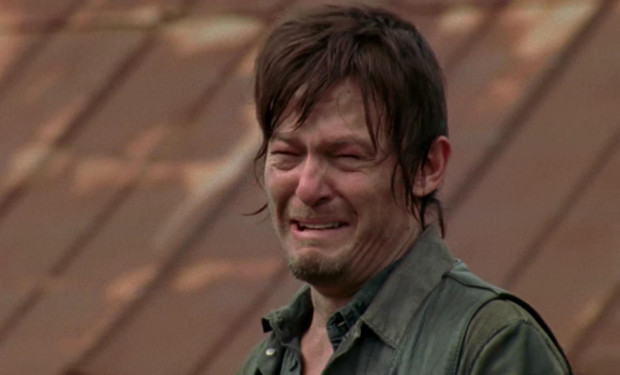 Posted by Nick Nadel on
SPOILER ALERT! This post contains major spoilers about The Walking Dead midseason finale. Please do not yell at us on social media. You've been warned! 
Over the weekend People Magazine accidentally published a pre-written obituary for Kirk Douglas, despite the fact that the screen legend, who turns 98 next week, is still very much alive. Meanwhile, Facebook and Twitter are blowing up with reactions to last night's shocking midseason finale of The Walking Dead.
To save People Magazine the trouble, we've gone ahead and written an obituary for Beth, the character who died on last night's brutal episode. (Seriously, we told you there would be spoilers.)
Beth Greene of Hershel's Farm, GA, sadly passed away last night from a gunshot wound to the head. The killshot was administered by Dawn, who, as she repeatedly told Beth, was just trying to keep things in the hospital together. Beth went out fighting, having stabbed Dawn with a pair of scissors in a move that caused everyone watching at home to collectively wonder why she didn't just walk away and go make out with Daryl already.

While she spent much of her time watching baby Judith or singing the occasional campfire song, Beth eventually proved to be a strong, capable survivor despite never getting to use a cool weapon like a crossbow or a samurai sword. She is survived by her sister Maggie (who, to be honest, we kind of forgot she was related to since they rarely have any scenes together) and the many "Bethyl" 'shipper tributes on Tumblr. Also this GIF, which is pretty great.