Let John Oliver Tell You How to (Not) Celebrate New Year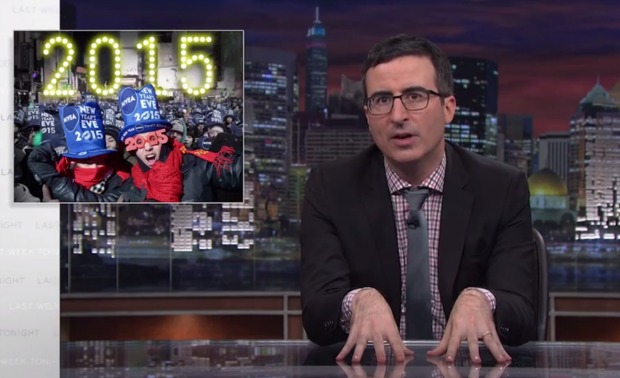 Posted by Melissa Locker on
New Year's Eve is fast approaching, so John Oliver had no choice but to take a hiatus from his hiatus to rail against The Worst Holiday.
Why is New Year's Eve The Worst? Oliver breaks down his hate into three simple reasons: Forced interactions with strangers; the fact that you're drunk, cold and tired; and, mostly, having to stare at Ryan Seacrest for five solid minutes waiting for him to tell you the time. Luckily, he has a few suggestions for avoiding the misery of the holiday that he compares to the death of a pet.
Watch now, but be warned: you'll never look at New Year's Eve the same way again.
Want the latest news from IFC? Like us on Facebook and follow us on Twitter@IFC