The 5 Funniest Moments in SNL's Star Wars Parody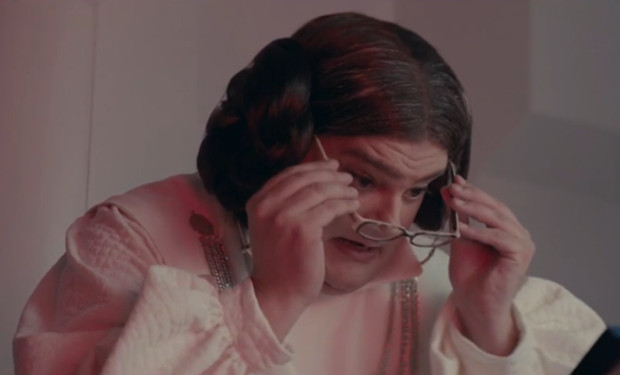 Posted by Cher Martinetti on
Another day, another Star Wars trailer parody. This time SNL gives us a glimpse of what life might actually be like for our favorite heroes from a galaxy far, far away 30 years after we last saw them. It may be time to face off against the Empire again, but it's going to take our aging rebels a little longer to get things going this time around. Here are five things we loved about SNL's Star Wars: The Force Awakens spoof.
5. Taran Killam's aging Han Solo
The most famous scruffy-looking nerfherder in the galaxy may be older, but he still has swagger even when he's ordering the "early bird" special.
---
4. Luke's pill case
Being a Jedi takes a lot of energy, and at Luke's age, he can use all the help he can get.
---
3. Leia's technology issues
The Princess has the same problems programming R2-D2 that your parents had with their VCR.
---
2. The Lightsaber walker
Sure, The Force is all powerful, but we doubt it helps an artifact like Luke with his balance issues.
---
1. The Falcon's blinker
Han may not be able to do anything in 12 parsecs anymore, but that won't stop him from flying around the galaxy in the Millennium Falcon. And so what if he forgets to turn off his blinker? He's Han Solo.
---
Watch SNL's Star Wars: The Force Awakens spoof below.