5 Mike Myers Characters We Want to See Return to SNL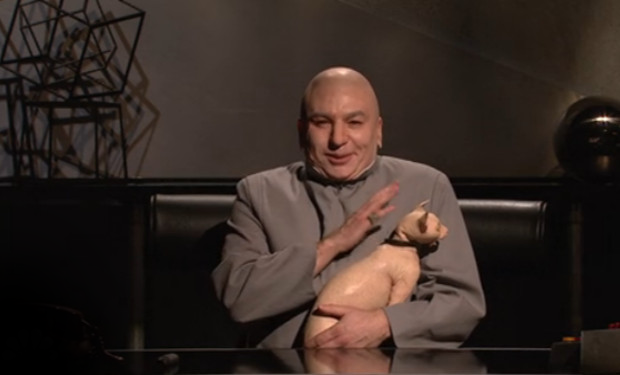 Posted by Cher Martinetti on
Mike Myers unannounced SNL cameo as Dr. Evil was one of the best early Christmas presents we could've gotten. Of course, it just made us super nostalgic for the days when Myers was killing it every weekend during his tenure on SNL with a barrage of infamous characters that went on to become pop-culture phenomenons. Here are five of Mike's beloved creations that we wish would make a surprise SNL visit a la Dr Evil.
Linda Richman
We'd be verklempt if Linda Richman ever made an impromptu appearance. Linda's "Coffee Talk" could easily take over any morning talk show in the country and be a surefire hit. Imagine her getting drunk with Kathie Lee and Hoda on a Today Show sketch?

---
Dieter
Bring Dieter back, but this time around his show "Sprockets" has morphed into a hipster electric rock band from Williamsburg because of course it has.

---
Wayne Campbell
We're dying to know what a grown up Wayne Campbell is like. (Well, more grown-up anyway. Dude was kind of old in the '90s.) Chances are Wayne and Garth are probably still partying on in Wayne's basement talking about rock music and Claudia Schiffer.

---
Mick Jagger
Here's a license to print viral money, SNL: Have Mike come back as Mick, and also up the ante and have him do a "Mick Off" against Jimmy Fallon with the actual Mick Jagger judging.

---
Phillip
Just give him a giant chocolate bar and watch everyone's favorite hyperactive child go. Wait, or would he be a hyperactive man now?

---
Watch Myers as Dr. Evil on SNL below: