10 Movie Scenes That Are Constantly Parodied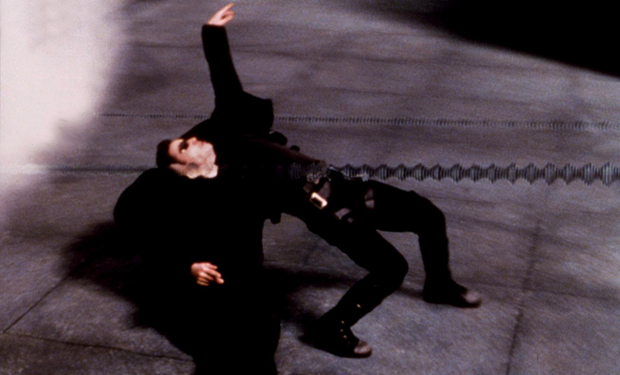 Posted by K Thor Jensen on
They say imitation is the sincerest form of flattery, and if you make a movie scene that finds itself the subject of parody, you're doing something right. In this piece, we'll spotlight a handful of films that find themselves endlessly spoofed by jokesters.
10. Shower Scene, Psycho
Alfred Hitchcock's iconic black and white horror film added this into the cultural lexicon, and it's been spoofed in flicks like National Lampoon's Vacation and High Anxiety.

---
9. Mirror Scene, Taxi Driver
Travis Bickle's iconic "You talkin' to me" monologue has been tweaked in Back to the Future Part III and on SNL.

---
8. Beach Kiss, From Here To Eternity
The lip-lock between Burt Lancaster and Deborah Kerr spawned literally hundreds of parodies, including one in Shrek.

---
7. Staircase Scene, Battleship Potemkin
This 1925 Russian silent film contains an unforgettable scene of a baby carriage clattering down the Odessa Steps that has been mocked in Woody Allen's Bananas and Naked Gun 33 1/3.

---
6. "You Can't Handle The Truth," A Few Good Men
Jack Nicholson's over-the-top courtroom speech got skewered on Seinfeld, Community and even Doctor Who!

5. Underpants Dance, Risky Business
Tom Cruise's hallway boogie in his breakthrough flick has inspired dozens of spoofs on shows ranging from Married with Children to The O.C.

---
4. Bone Throw, 2001: A Space Odyssey
Stanley Kubrick's trippy sci-fi opus has an iconic shot where a caveman throws a bone into the air, which has been parodied in The Jerk and Thunderpants.

---
3. Cable Drop, Mission: Impossible
The second Tom Cruise bit on this list, the scene in the first Mission: Impossible movie where he lowers down on a wire to hack a computer has been recreated tons.

---
2. "I am your father," The Empire Strikes Back
Darth Vader's reveal that he's Luke Skywalker's dad was a major shock at the time, but it's since been mocked by Austin Powers and Spaceballs.

---
1. Bullet Dodge, The Matrix
The innovative camera techniques used by the Wachowski siblings in the first Matrix movie launched hundreds of parodies.