St. Vincent Gets Scandalous on Sound Advice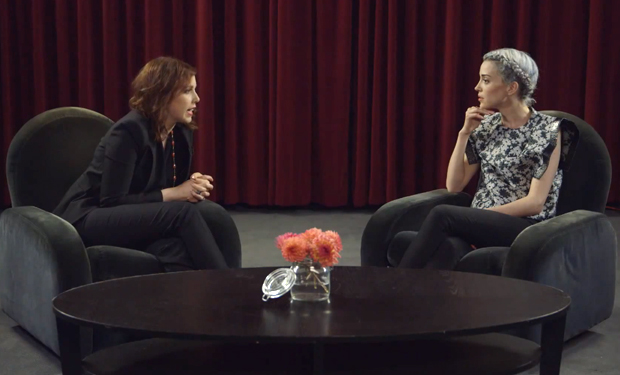 Posted by Melissa Locker on
Contrary to whatever Janessa Slater believes, Annie Clark a.k.a. St. Vincent is not an alien.
In the latest installment of Sound Advice, the web series that SNL star Vanessa Bayer does for Above Average, Bayer's savvy media coach Janessa gives St. Vincent some great pointers on how to really make a name for herself.
While Janessa may have never listened to St. Vincent's music—or seen her performances in Portlandia—she doesn't let that stop her from doling out some great tips like suggesting St. Vincent star in a beer-stealing scandal or trash a hotel room or be a total cheapskate so her fans will think she's a total diva.
Want the latest news from Portlandia? Like them on Facebook and follow them on Twitter @Portlandia and use the hashtag #portlandia.