10 Unforgettable "That Guys" in Movies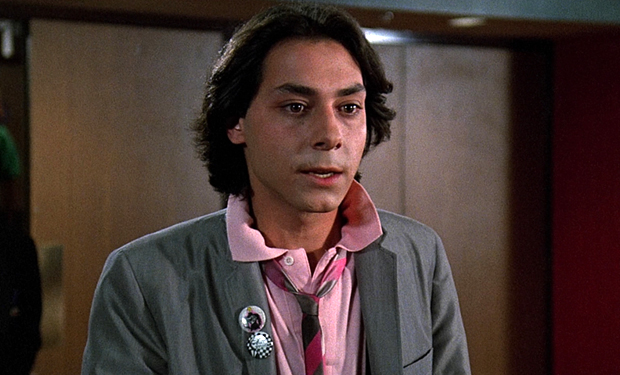 Posted by IFC on
When you make a movie, you have main characters and then you have That Guys – background characters that have their own plotlines but aren't really driving the story. This month, we celebrate them.
10. The Accountant, Drive Angry
William Fichtner is a perpetual That Guy (most notably in the opening scene of The Dark Knight), but his best role was as a Satanic accountant in Drive Angry.

---
9. Bill Lumbergh, Office Space
As played by Gary Cole, Bill Lumbergh only has a few dozen lines in Office Space, but they're all infinitely quotable.

---
8. The Chewlies Guy, Clerks
The structure of Clerks lends itself perfectly to lots of That Guy appearances, but the top of the heap is Scott Schiaffo as the gum salesman with the cancerous lung.

---
7. Scotty, Boogie Nights
The late lamented Philip Seymour Hoffman was a master at That Guy roles, and his turn as a boom mic operator in Boogie Nights is unforgettable.

---
6. Harry Ellis, Die Hard
The "obnoxious boss" role is one of the best jobs a That Guy can get, and Hart Bochner nailed it as the sleazy Harry Ellis.

5. Jesus, The Big Lebowski
The Coen Brothers sometimes seem to cast their movies with nothing but That Guys, but John Turturro as Jesus in The Big Lebowski is one of their best.

---
4. Versace Salesman, Rush Hour 2
Jeremy Piven hams it up like it's Easter dinner in Rush Hour 2 as a Versace salesman in an unforgettable bit.

---
3. Mike Damone, Fast Times At Ridgemont High
As the sleazy older guy who coaches Mark Ratner on the ways of love, Robert Romanus was amazing as That Guy in Fast Times At Ridgemont High.

---
2. Walter Peck, Ghostbusters
William Atherton was so odious as EPA lawyer Robert Peck in Ghostbusters that people threw things at him on the street after the movie came out.

---
1. Ned Ryerson, Groundhog Day
Stephen Tobolowsky is the king of That Guying, and he nailed the role of Ned Ryerson in Groundhog Day so hard that it made his whole career.