10 Underrated Quotes in Legendary Movies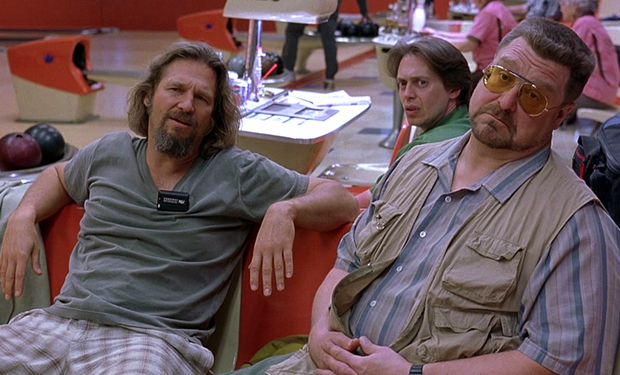 Posted by K Thor Jensen on
We all know the famous lines – the "I'll be back"s and the "We're gonna need a bigger boat"s of the world get plenty of press. But in this list, we're going to shine some light on underrated bits of dialogue from major flicks.
10. "Where's the commode in this dungeon? I gotta take a squirt," Reservoir Dogs
Quentin Tarantino is notorious for quotable movies, but this Steve Buscemi line from his first flick doesn't get enough love.

---
9. "You've had your whole f***ing life to think things over. What good's a few more minutes gonna do you now?" The Shining
We all know "Here's Johnny," but this Kubrick classic has some equally incredible dialogue, most notably this homicidal quip.

---
8. "Pardon my French, but Cameron is so tight that if you stuck a lump of coal up his ass, in two weeks you'd have a diamond," Ferris Bueller's Day Off
John Hughes was a master of crafting unforgettable dialogue, and while people remember other lines from Day Off, this one is a favorite.

---
7. "For us, there is no spring. Just the wind that smells fresh before the storm," Conan The Barbarian
The bit about driving your enemies before you is the money shot of Conan, but this grim parable is equally good.

---
6. "You mark that frame an eight [and] you're entering a world of pain," The Big Lebowski
This Coen Brothers classic is chock-full of amazing quotes, but this bit from Walter Sobchak at the bowling alley is truly underrated.

5. "Story of my life. I always get the fuzzy end of the lollipop," Some Like It Hot
Billy Wilder's 1959 flick was rated the best comedy of all time by the American Film Institute, and this quote showed Marilyn Monroe's underrated chops.

---
4. "A woman's heart is a deep ocean of secrets," Titanic
Yes, there's the "king of the world" bit and the "draw me like one of your French girls" bit, but this line from Rose is very underappreciated.

---
3. "Pick up that blood!" Caddyshack
Harold Ramis's 1980 golf comedy classic is one of the most quotable movies of all time. This line from Lou Loomis doesn't get enough love.

---
2. "Didn't we just leave this party?" Star Wars
Han Solo has the lion's share of good lines in the first Star Wars flick, but this particular quip, delivered as the crew is trying to escape the Death Star, is a particular favorite.

---
1. "I'm not going to waste my time arguing with a man who's lining up to be a hot lunch," Jaws
This quip from marine biologist Matt Hooper is one of many sick burns throughout Jaws, and Hooper does manage to survive.