10 Movie Trilogies You Seriously Need To Watch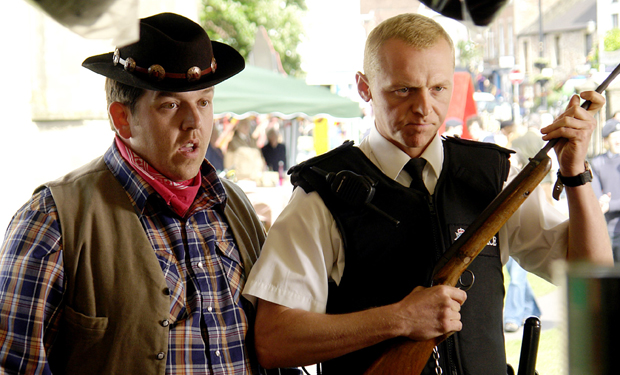 Posted by K Thor Jensen on
Three is the magic number, and that goes for movies as well. Here are 10 trilogies that are must-views for any cinephile.
10. The God of Gamblers Trilogy
Chow Yun-Fat stars as a world-famous gambler who has near-supernatural luck in this triad of Hong Kong classics.

---
9. The Man With No Name Trilogy
Clint Eastwood teamed with Sergio Leone for three Italian westerns that are some of the genre's high points – A Fistful Of Dollars, For A Few Dollars More and The Good, The Bad and the Ugly.

---
8. The Dead Trilogy
George Romero's three original Dead films laid the groundwork for everything that we know and love about the zombie apocalypse.

---
7. The Mick Travis Trilogy
Malcolm McDowell made his film debut in if…, and returned to the character of Mick Travis in two more exceptional films.

---
6. The Vengeance Trilogy
Park Chan-Wook's brilliantly violent dive into the dark side of South Korean culture aren't connected by characters or narrative, but by the director's incredible eye for action and emotion.

4. The Original Star Wars Trilogy
Sure, Return of the Jedi isn't as strong as the other two, but Lucas basically laid the groundwork for the cinematic trilogy.

---
5. The Dark Knight Trilogy
Christopher Nolan's reboot of the Batman franchise may seem overlong in points, but he took superhero movies into the 21st century and other heroes are still catching up.

---
3. The Evil Dead Trilogy
Sam Raimi made his bones telling the unlikely tales of Ash Williams, a poor schlub facing down a horde of zombies, demons and other nasty scum with a boomstick and a chainsaw.

---
2. The Back To The Future Trilogy
Each of the three flicks in the 80s time-hopping series has its own identity and brings fun stuff to the table, making them still watchable in the 21st century.

---
1. Three Flavors Cornetto
Edgar Wright's loosely-connected triptych of genre flicks is connected by references to a British frozen dessert cone – a different flavor for Shaun Of The Dead, Hot Fuzz and The World's End.