10 Awesome Comedians Who Have a Nerdy Side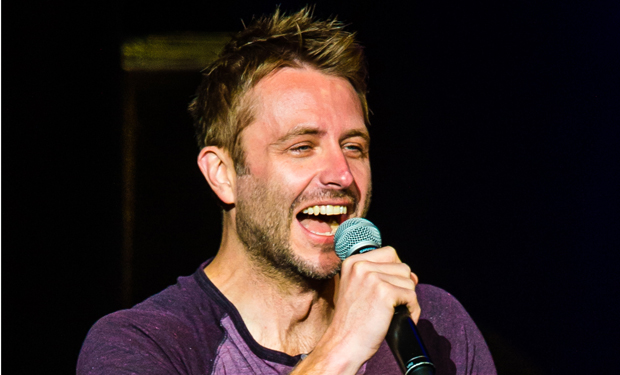 Posted by K Thor Jensen on
It's not controversial to say that the 21st century is ruled by nerds – we control the technology, after all. But it's still a surprise to learn about celebrities who were – or still are – nerds but rose to fame anyways. Here are ten comedians with a geeky side.
10. Dara O'Briain
Irish funnyman Dara O'Briain is an admitted nerd, structuring whole chunks of his standup routine around video games.

---
9. Brian Posehn
When you name your first record Live In: Nerd Rage and do voice work for video games like Brutal Legend, your nerd cred is undisputed.

---
8. Jackie Kashian
Jackie Kashian both mocks our hobbies and embraces them – she once did a whole bit about one of the Game Boy Final Fantasy games.

---
7. Nick Swardson
The star of Grandma's Boy got kicked out of high school for smoking too much weed, but one listen to his standup proves he's a geek at heart.

---
6. Demetri Martin
Packing a peanut allergy and a bowl cut, offbeat funnyman Demetri Martin often needs to bring a pad of paper on stage to illustrate his jokes.

5. Kumail Nanjiani
Pakistani comedian Kumail Nanjiani is such a nerd he titled his first album Beta Male and riffs off of the Xbox Live usernames of audience members at his shows.

---
4. Donald Glover
Community star Donald Glover hasn't been shy about his love of video games and comics, even lobbying for the role of Spider-Man.

---
3. Jessi Klein
New York-born comedienne Jessi Klein is a self-proclaimed geek who has done political comedy on CNN and appeared on Chappelle's Show.

---
2. Patton Oswalt
When you can improvise an eight minute monologue about Star Wars that will never be aired, you're true nerd royalty.

---
1. Chris Hardwick
Kentucky-born Hardwick got his start making scientific comedy videos as part of duo Hard & Phirm, and his geek bonafides are on display at Nerdist.