10 Bizarre Sequels That Almost Happened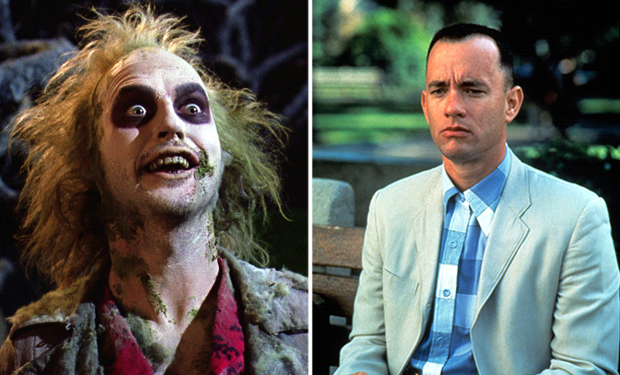 Posted by K Thor Jensen on
When you make a hit movie, you want to make another one, right? But sometimes a sequel isn't the best idea. Check these 10 follow-up flicks that would have been seriously weird.
10. Forrest Gump 2: Gump & Co.
The idea of following up Forrest Gump's life story with a sequel was bad enough, but throw in that it was going to take place in the '90s and have Forrest meet O.J. Simpson and we've got a very weird sequel.

---
9. Gladiator 2
At the end of the first Gladiator, Russell Crowe's character dies, but that didn't stop him from hiring songwriter Nick Cave to pen a sequel script where Maximus returns from the grave immortal and fight in history's greatest wars.

---
8. Roger Rabbit 2: Toon Platoon
The live-action/animation comedy Who Framed Roger Rabbit was massively expensive to produce, so a sequel in which Roger went to war never made it out of the starting gate.

---
7. E.T. 2: Nocturnal Fears
In early drafts for E.T. Steven Spielberg envisioned it as almost a horror movie, so when talk of a sequel started the plotline was to involve evil aliens kidnapping the kids from the first flick.

---
6. EI8HT
David Fincher's SE7EN is one of the most influential thrillers of the 1990s, but Fincher wanted nothing to do with the sequel, which would have taken an unrelated script about a psychic detective and cast Morgan Freeman in the role.

5. Con Airport
A 15-page treatment was written for a Con Air sequel that would have seen U.S. Marshal Vince Larkin put in charge of a whole airport that only served convict-carrying airplanes.

---
4. Casablanca II: Brazzaville
The ending of Casablanca is one of the most celebrated in movie history, so the idea of following it up with a sequel that took Rick to Tangiers to infiltrate a German spy ring was thankfully not pursued.

---
3. Batman Triumphant
Warner Brothers actually almost let Joel Schumacher make a third Batman movie after the atrocities of Batman Forever and Batman & Robin, this one with the Dark Knight facing the Scarecrow and Harley Quinn (here written as the Joker's daughter).

---
2. The Perfect Storm 2: Approaching Storm
A direct-to-video sequel was announced for Wolfgang Petersen's spectacular tale of the ocean's rage, but thankfully the minds behind it couldn't come up with the cash to make it.

---
1. Beetlejuice Goes Hawaiian
Tim Burton's ghost comedy ended on a fairly open note (if you ignore the giant sandworms), but bringing Beetlejuice back for a beach comedy was thankfully scuppered.