This Friday: Steven Yeun Visits CBB, Bob Odenkirk Jams with The Birthday Boys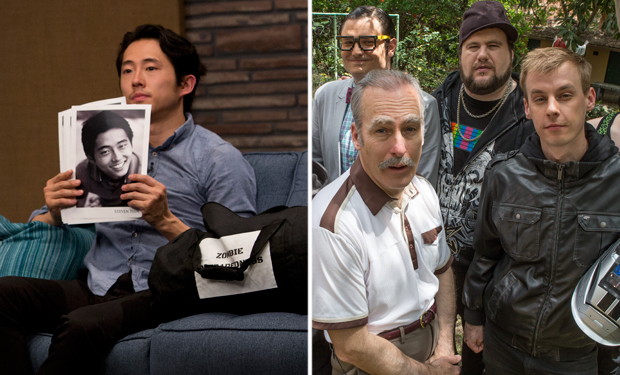 Posted by FIX Staff on
This week, it's all about zombies, time travel and the American Dream.
On Comedy Bang! Bang!, The Walking Dead's Steven Yeun reveals how he'd prepare for a real zombie apocalypse. Plus, a community activist stops by to talk about his outreach programs and Scott finds out a documentarian has been filming Reggie's entire life.
On The Birthday Boys, Bob Odenkirk guest stars as an immigrant father of seven DJ sons. Also, two time-travelers hit a speed bump in their bid to kill Hitler.
The madness starts this Friday at 11p!