10 Most Memorable Deaths in Tarantino Films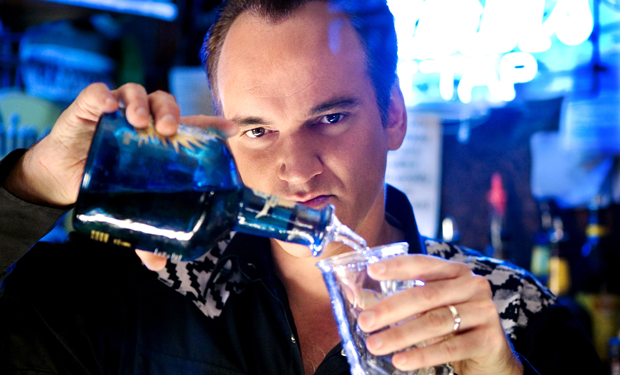 Posted by Andy Hunsaker on
Quentin Tarantino is known for his pull-no-punches approach to violence in films, among many other things. As such, he's crafted some unbelievable death scenes that stick in the mind long after the film ends. Here are 10 such moments.
10. Clifford Worley, True Romance
Tarantino penned this crime classic, which was directed by the late, great Tony Scott. Dennis Hopper's verbal showdown with Christopher Walken is a showcase for both actors.

---
9. Robert, Django Unchained
QT even served himself up for a memorable death scene at the hands of Django. We weren't expecting him to explode.

---
8. Beaumont, Jackie Brown
Ordell didn't spend ten thousand dollars bailing your ass out to keep you alive, man.

---
7. Arlene, Shanna, Julia and Lanna, Death Proof
Stuntman Mike's murder machine makes a grindhouse out of a Honda Civic Hatchback.

---
6. Tanaka, Kill Bill Vol. 1
It is not wise to give O-Ren Ishii cause to collect your f-in' head.

5. Everybody in the Tavern, Inglourious Basterds
In the most intense scene of the film, Michael Fassbender's Lt. Archie Hicox almost pulls off his undercover assignment, but his one slip costs a lot of lives.

---
4. The Entire Nazi High Command, Inglourious Basterds
Shosanna's fiery revenge brings a terrifyingly brutal end to World War II.

---
3. The Mexican Standoff, Reservoir Dogs
"If you kill that man, you die next. Repeat. You kill that man, you die next."

---
2. Marvin, Pulp Fiction
A conversation about divine intervention ends abruptly because, in the words of Vincent Vega, "aw, man, I shot Marvin in the face!"

---
1. Killing Bill, Kill Bill Vol. 2
Two entire movies were dedicated to Beatrix Kiddo's drive to kill one man, so you better believe that one's pretty damn memorable.