10 Horror Sequels You Seriously Need to Watch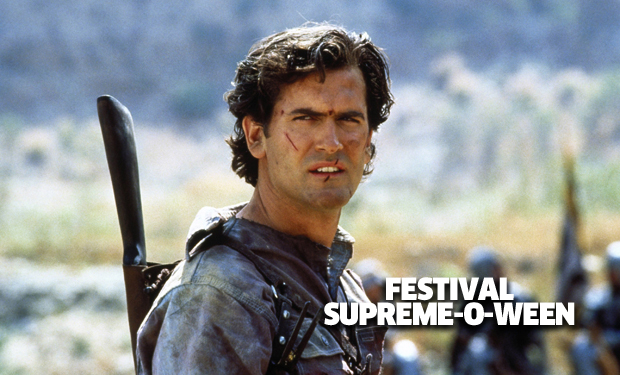 Posted by K Thor Jensen on
It's hard to make a good horror sequel. A first film sets up suspense and surprises, and it's too easy to do more of the same. Here are ten scary sequels that live up to the originals.
10. Dawn of the Dead
George Romero took the claustrophobic terror of Night of the Living Dead and expanded it to a desolate shopping mall for this undisputed classic.

---
9. Friday the 13th Part 2
Jason Voorhees didn't start his killing spree until the second film in the Friday the 13th series, and the sequel really laid the groundwork for the franchise.

---
8. Final Destination 2
The first Final Destination took itself way too seriously, but the sequel realized that absurd Rube Goldberg-esque deathtraps were the reason for the ticket sales and went full-on with them.

---
7. Maniac Cop 2
William Lustig's sleazy exploitation flicks are completely free of redeeming qualities, but this absurdly gory sequel is in a class of its own.

6. The Texas Chainsaw Massacre Part II
Tobe Hooper knew that he couldn't go back to the grainy, grisly well that made the first Texas Chainsaw Massacre work, so he instead delivered a cutting black comedy that still holds up.

5. Wes Craven's New Nightmare
The best of the "traditional" Nightmare on Elm Street flicks is up for discussion, but this meta-sequel was a brain-bender that came from out of nowhere.

---
4. Hellbound: Hellraiser II
The first Hellraiser film is decent but not great, but the sequel takes the opportunity to push the envelope with tons of surreal visuals.

---
3. Psycho II
Following up Hitchcock isn't a job any filmmaker wants, but Richard Franklin crafted a surprisingly excellent sequel with a returning Anthony Perkins.

---
2. Phantasm II
Don Coscarelli took nine years to follow up 1979 cult hit Phantasm, but it was worth the wait. Mike and Reggie's second dust-up with the Tall Man was an improvement in nearly every way.

---
1. Evil Dead II & Army of Darkness
Evil Dead II is a hilarious retelling of the original cult classic, while the third film in Sam Raimi's Evil Dead series puts protagonist Ash in a whole new world – the distant past – and amps up everything that made the first film great.