Killer Comedy: 10 Hilarious Coen Brothers Moments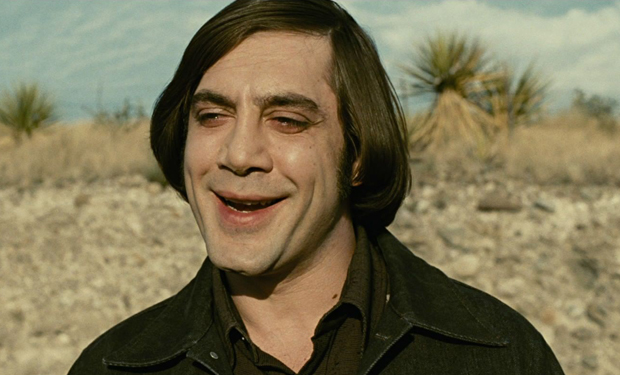 Posted by Evan Saathoff on
The Coen Brothers have given us some of the funniest movies ever made. Even their darker entries have moments of levity. So picking just ten hilarious moments is an act of insanity. Luckily, insanity can sometimes be very funny as well. Just look at Walter Sobchak.
10. The Screaming Bandits – Raising Arizona
The endless screaming is funny enough all by itself. But John Goodman punctuating it by punching the dash pushes it over the edge.

---
9. Jesus' Introduction – The Big Lebowski
This minor character's entrance, enhanced by a Spanish rendition of "Hotel California," is beyond hilarious. Plus we get some good Walter Sobchak action in there as well.

---
8. "We're in a Tight Spot" – O Brother, Where Art Thou?
Repetition is a comedy tool the Coen Brothers use with unique expertise. As is George Clooney. Put them together and you have a supremely funny moment in a supremely funny film.

---
7. Mattie Takes Down LaBoeuf – True Grit
The secret almost-romance to end all secret almost-romances, Sam and Diane have nothing on the humorous bickering between Mattie and LaBoeuf.

---
6. Jerry Lundegaard Gets Angry – Fargo
Fargo makes music out of ultra-friendly Minnesota accents, and you really hear it best when anger enters the equation.

5. Dim Brad Pitt vs. Angry John Malkovich – Burn After Reading
So much anger on one side, so much stupidity on the other. Who wins? Well, (SPOILER) one guy ends the film in a coma, and the other gets his face blown off, so it's really a coin toss.

---
4. "…And They Dock Ya!" – The Hudsucker Proxy
Here's that comic repetition again. It's a dog eat dog world out there, and no Coen Brothers scene quite matches this one for speed, chaos, and all-out hopelessness.

---
3. The Waffle House – The Ladykillers
Look at that ensemble. Listen to the way Tom Hanks speaks. Even Marlon Wayans is funny here. How do people not like this movie?

---
2. Anton Chigurh Meets His Match – No Country for Old Men
Anton Chigurh, a seemingly unstoppable force of nature, has a surprise weakness against stubborn trailer park managers. This lady totally stonewalls the Devil himself.

---
1. The Shooting Contest – True Grit
This list cannot go out without an appearance by Rooster Cogburn, particularly a stumbling drunk Rooster Cogburn unsuccessfully shooting at corn bread, a Thanksgiving tradition of old.