10 Scariest Opening Scenes in Horror Movies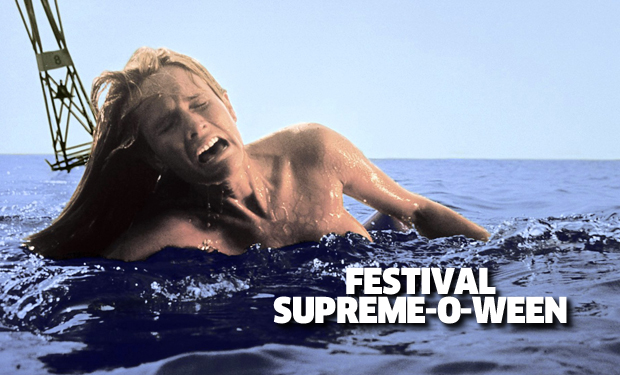 Posted by K Thor Jensen on
They say you can't judge a book by its cover, but in the case of horror movies you can get a good idea of how scary it's going to be by the first few minutes. Here's a guide to unforgettable horror openers.
10. Scream
Wes Craven re-established his horror bonafides in a big way by killing off Drew Barrymore, Scream's most bankable star, in the first five minutes.

---
9. Texas Chainsaw Massacre II
Sequels can actually deliver solid openers because you're familiar with the material, as in Tobe Hooper's sequel where two Texas toughies get the shock of their life from Leatherface.

---
8. The Stepfather
This cult horror classic stars Lost's Terry O'Quinn as a serial marrying – and murdering – psychopath. The opener establishes his character perfectly.

---
7. 28 Days Later
Danny Boyle's opening sequence opens with a brief, shocking sequence of a raid on an animal testing lab, but it's the scenes of a deserted London when protagonist Jim wakes up that make it a classic.

---
6. Final Destination
The plane crash that kicks off the first Final Destination movie lets you know that death can come from anywhere, even if it is just a dream.

5. Halloween
Michael Meyers is an implacable stalker in the Halloween movies, which makes the opener of the first showing him as a child killing his sister even scarier.

---
4. Dawn of the Dead
The opening sequence of 2004's Dawn of the Dead reboot blew people's minds with how it shifted from domestic calm to all-out chaos.

---
3. Jaws
There's so little happening in the opening to Spielberg's giant shark classic, but every shot is framed expertly and leads up to the beast's first attack.

---
2. Black Sunday
Mario Bava's 1960 classic begins with the film's villain, a witch played by Barbara Steele, put to death in grisly fashion only to vow revenge from beyond the grave.

---
1. Ghost Ship
The rest of this flick is kind of lousy, but the way a peaceful atmosphere is created and then bathed in blood in 2002's Ghost Ship is epic.