5 Funny Web Series You Should Be Watching Now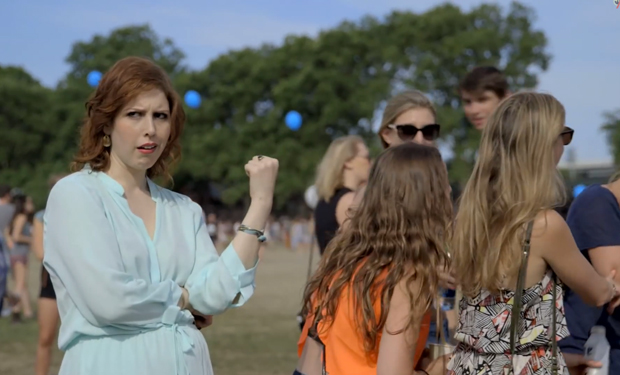 Posted by Melissa Locker on
Let's be clear: Reggie Makes Music is our favorite web series, hands down. But as you wait for a new season of the Comedy Bang! Bang! companion series to start, you may want to check out some of the web's other offerings. We are living in the heyday of the comedy web series with shows like The Outs, Broad City and The Misadventures of Awkward Black Girl garnering viewers across the globe and translating into big success for their creators. Here are 5 series to check out:
5. Sound Advice
If you're not watching Vanessa Bayer's series on the Above Average network, you have been doing the internet wrong. In the show, the SNL star plays Janessa Slater, a media coach whose raison d'etre is to help artists fix their image, one joke at a time.
---
4. High Maintenance
This high-larious series follows an unassuming weed delivery man as he does his rounds to his customers in Brooklyn. The show was created by its star Ben Sinclair, a veteran actor and film editor, and his wife, ex–30 Rock casting agent Katja Blichfeld.

---
3. Food Club
When Aziz Ansari, Eric Wareheim and Jason Woliner team up on a web series, you know it's going to be good. The series angles itself as a parody of a food show, but the trio are clearly foodies at heart, so viewers can almost buy it when they hand out commemorative plaques to the chefs who impress them.
---
2. 2040
This hilarious series follows some young filmmakers as they ride the highs and lows of trying to get their indie film funded via Kickstarter. Whether 2040 is a sweetly quirky love story or a Michael Bay flick filled with 'splosions all depends on their backers.

---
1. Monkey Love
This animated series follows a male chimpanzee who decides that the best way to find love is to masquerade as a human woman, as you do. The first episode features Jeff Goldblum as a dopey dad that makes the little monkey heart go pitter pat.

Want the latest news from IFC? Like us on Facebook and follow us on Twitter@IFC.