7 Characters We Want to See in Clerks 3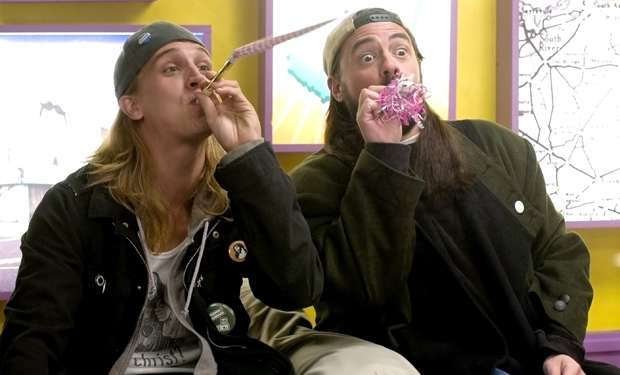 Posted by Nick Nadel on
3. Caitlin Bree
When we last saw Dante's former flame, she was in shock after inadvertently having sex with a corpse. So what became of her? There's a passing reference to her lesbian affair in Chasing Amy, and she turns up in the Clerks comic book, but the character has been mostly MIA from the big screen View Askewniverse.

---
2. Sensible Roofer
This Quick-Stop customer puts a real world spin on Randal's Return of the Jedi "independent contractors" theory. So how's his roofing career going? Does he still turn down jobs based on personal politics? And what other Star Wars-related debates can he toss his two cents into?

---
1. William the Idiot Man-Child/"Snowball"
You might remember William as the creepy guy with a taste for "snowballing." Did you know he was played by Smith's longtime producer pal Scott Mosier? The character turned up again (played by Ethan Suplee) in Mallrats and then a third time portrayed once again by Mosier in Jay and Silent Bob Strike Back. Will we see him in Clerks 3? And does he still have bizarre sexual proclivities?