5 Reasons to Love Darrell Hammond, the New Voice of SNL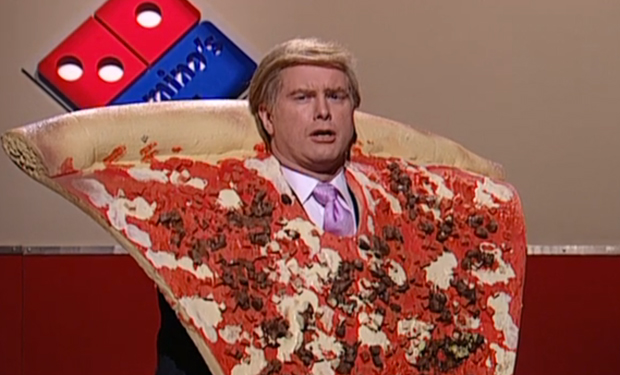 Posted by Cher Martinetti on
Darrell Hammond is the new Saturday Night Live announcer, replacing the late, great Don Pardo. During his 14 years on SNL and record setting 280 appearances, Hammond had his share of iconic characters in some of the greatest SNL skits of all time. Here are 5 examples.
5. Donald Trump
Millionaire blowhard Donald Trump is never funnier( intentionally) than when Hammond was portraying him.

---
4. Regis Philbin
Hammond's Regis Philbin was an uncanny copy of the real deal.

---
3. Ted Koppel
Darrell made the legendary news anchor one of his recurring characters in the 90s, often hosting a ridiculous panel of guests on Nightline.

---
2. Bill Clinton
Hammond stepped into some big shoes, taking on Clinton's portrayal after Phil Hartman's passing. And he totally nailed it. Darrell's Clinton is still one of the best presidential impressions to date.

---
1. Sean Connery
"Celebrity Jeopardy" became one of the best recurring skits ever on SNL. While the first one was hands down one of the best SNL sketches in history because of Turd Ferguson, it always spawned the infamous imagined rivalry between Alex Trebek and Sean Connery. Comedy gold.