15 Things You May Not Have Known About Conan the Barbarian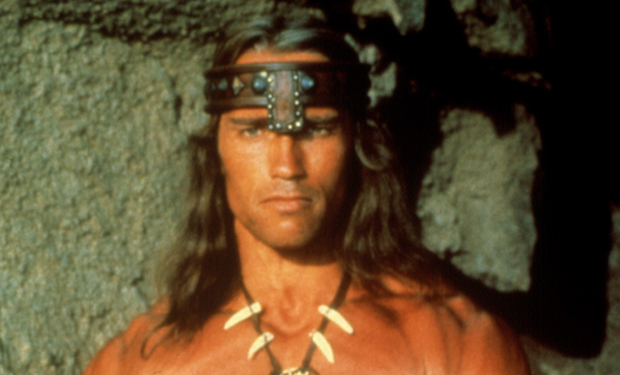 Posted by IFC on
9. Bergman's Finger Was Nearly Cut Off During a Fight Scene
Instead of asking if the actress was okay, Milius allegedly shouted, "Valeria [her character] would never let that happen!" Schwarzenegger seriously injured his knee onset when he was thrown from a horse. Despite barely being able to walk, the real-life tough guy finished the last weeks of shooting.
---
10. Schwarzenegger Was Originally Supposed to Narrate the Film
Producers switched the duties over fear his accent was too thick.
---
11. The Production Was Slated to Be Shot Entirely in Yugoslavia
The country's uneasy political atmosphere caused filming to be delayed for six months.
---
12. It Then Moved to Spain
The film was shot in the Madrid and Almeria regions over five months.

---
13. The Swords Were Expensive
The two primary swords in the film—Conan's father's sword and the sword he takes from the Atlantean skeleton—were real 9-pound carbon steel swords that cost $100,000 each to create. They were made with blunt edges for safety reasons. Fiberglass and aluminum copies were made of each for fight scenes.
---
14. Training Was Super Tough
The three main actors underwent a grueling two-hours-a-day, three-days-a-week fight training regimen for five months straight, taught by martial arts master Kiyoshi Yamazaki. Yamazaki makes an appearance in the film as Conan's sword instructor from the East.

---
15. Schwarzenegger Did All of His Own Stunts
The filmmakers were unable to find a matching body double his size.