10 Revenge Movies You Seriously Need to Watch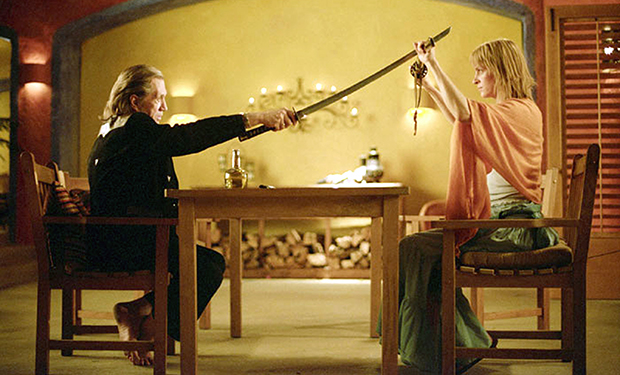 Posted by Andy Hunsaker on
Sometimes, all you want out of a movie is to see someone you like hunting down and kicking the living hell out of some bastard who's got it coming. If that's your bag, then here's a list of great revenge flicks, in no particular order.
10. Machete
Danny Trejo rappels down a building with a guy's intestines. That's something you gotta see.

---
9. Lucky Number Slevin
A revenge movie disguised as a crime movie… or within a crime movie… or it's just both. Ben Kingsley and Morgan Freeman are in it as rival crime bosses. You know you want to watch that.

---
8. Oldboy
Despite the disturbing turn it takes, Dae-su's quest for vengeance against his mysterious captors is mesmerizing.

---
7. The Crow
A straightforward superpowered quest for vengeance within a 90s goth's wet dream is certainly worth Top Dollar.

---
6. Leon: The Professional
You don't get a lot of great revenge movies starring 12-year-old girls, but Natalie Portman's an exception.

5. The Girl with the Dragon Tattoo
Lisbeth Salander's revenge against her rapist is likely seared into the minds of everyone who's seen this film.

---
4. Memento
Christopher Nolan's unique film unfolds chronologically backwards to simulate the effects of Guy Pearce's memory condition, as well as to better illustrate the deep psychological need we have for revenge as a concept.

---
3. Inglorious Basterds
The fiery revenge Shosanna Dreyfus unleashes upon Hitler and the Nazi high command is nothing short of cathartic.

---
2. The Limey
Steven Soderbergh puts Terence Stamp on the path to hunt down whoever killed his daughter, and the man does not take "no" for an answer.

---
1. Kill Bill
Be honest – this is the first thing that pops into your head when you think of revenge movies these days, isn't it?