10 Actors Who Can't Keep Their Shirts On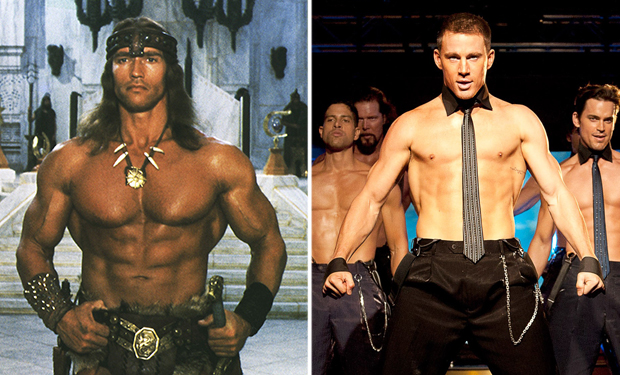 Posted by K Thor Jensen on
5. Chris Evans
From skinny nerd to shirtless hero of World War II, Captain America is an inspiration to people who never want to do a push-up but still look buff.

---
4. Channing Tatum
C-Tatez made women ruin a whole lot of theater seats with his shirtless gyrations in Magic Mike, so he's obviously on here.

---
3. Gerard Butler
They didn't even have shirts in ancient Greece, right? Gerard Butler sure didn't wear one as Spartan King Leonidas in 300.

---
2. Matthew McConaughey
It's actually hard to find a movie Matther McConaughey doesn't take his shirt off in. Hell, the man once got arrested for naked bongo playing.

---
1. Sylvester Stallone
Sure, Sly doesn't unleash his middle-aged saggy pecs quite so often anymore, but in the peak Rambo era, his oiled torso was unavoidable.