7 Things You Didn't Know About Ghostbusters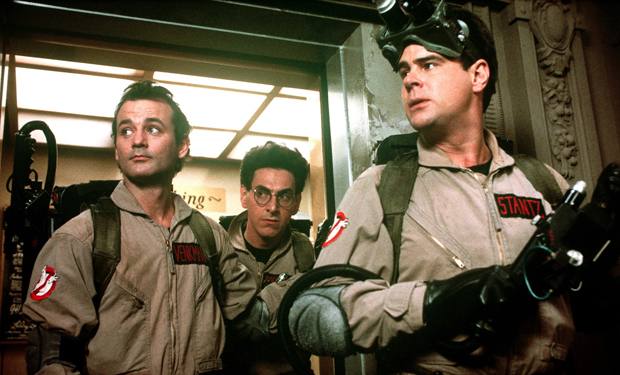 Posted by K Thor Jensen on
It's National Ghostbusters Day today (really!), and in celebration we thought we'd dig deep into the 1984 horror-comedy classic to reveal seven fascinating bits of trivia that you might not have heard before.
7. The Original Script Was Set in the Future
Dan Aykroyd's first take on the concept was very different from the final film, a sci-fi paranormal comedy that would take place years in the future where teams of Ghostbusters were public servants like police and firemen.

(Source)
---
6. The Ghostbusters Had a Real 1-800 Number
During the film's original theatrical release, director Ivan Reitman set up 1-800-555-2368 (the same number as in the flick) and had a recording of Raymond and Venkman on the other end. The number got 1,000 calls an hour, 24 hours a day, until it was shut down.

(Source)

5. The Movie Ruined William Atherton's Life
Atherton, who plays cowardly EPA lawyer Walter Peck, is the real villain of the movie (his releasing the ghosts from the containment unit added to the chaos in New York), was so hated that after the movie came out he was harassed on the street and challenged to fights in bars.

(Source)
---
4. Sigourney Weaver Auditioned as a Dog
When Sigourney Weaver came in to read for the role of Dana Barrett, she didn't just do the human part of the character. After she introduced herself to Ivan Reitman, she jumped up on the couch and went into full-on crazy demon dog mode, snarling and barking at the director.

(Source)