7 Movie Workouts That Will Get You in Shape This Summer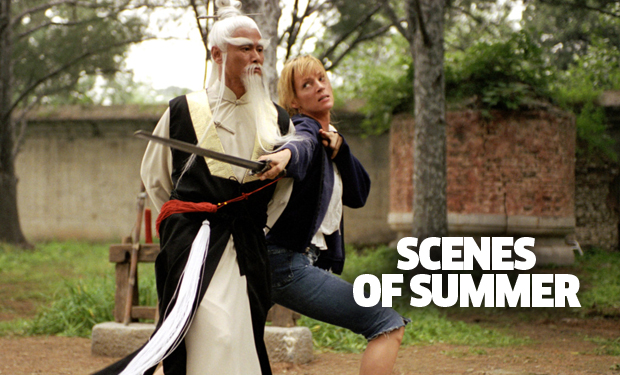 Posted by Cher Martinetti on
Some films require actors to get in shape. Not only do they end up looking badass, but often they actually go through some pretty impressive training specifically for the role. Here's 7 movie workouts that motivate us to hit the gym hard. Or, at least take the stairs once in a while.
7. The Karate Kid
Granted, Ralph Macchio weighs 80lbs soaking wet in this movie. But the real message here is if skinny Daniel can take on Cobra Kai, anything is possible.

---
6. Terminator 2
Linda Hamilton was the first chick who was packing serious guns, and we don't mean the re-loadable kind. We still can't do as many pull-ups as her.

---
5. Wet Hot American Summer
Coop learns the New Way. It doesn't get him the girl, but it does make for a great training montage.

---
4. Kill Bill Vol. 1 & 2
Nobody is badder than Beatrix Kiddo. In preparation for the role, Uma Thurman trained in three styles of kung fu and two styles of sword fighting. Her workout was so impressive that there is an actual class at Equinox based on it.


If you need extra motivation, schedule a class with Pai Mei. He doesn't screw around.