12 Summer Movie Sequels We Wish Were Real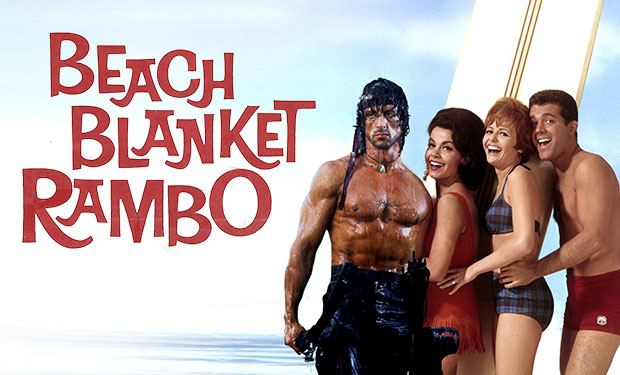 Posted by Andy Hunsaker on
Yes, the summer movie season is always chock full of sequels and prequels and reboots and what-not, but they're not always the ones we want. Here are 12 ideas for some hot summer flicks that we'd love to see breathe life into some dormant franchises.
12. Jaws vs The Sharknado
When faced with an unstoppable force of nature, mankind turns to the original menace of the sea for help.

---
11. The Vega Brothers
This one should have happened, as Quentin Tarantino's Vic Vega from Reservoir Dogs and Vincent Vega from Pulp Fiction weren't coincidentally named. Here's what it might've looked like.

---
10. Soylent Green of the Apes
Combining two Charlton Heston movies will most certainly explain what the apes will do with all the people once they rule the planet.

---
9. Transformers vs. Pacific Rim vs. Godzilla
In an effort to sever the unfortunate link between Transformers and punishing cinematic stupidity, give them to Guillermo Del Toro and/or Gareth Edwards and let them go hogwild with a mind-blowing three-franchise mash-up.

---
8. 2 Land 2 Dead
In George A. Romero's Land of the Dead, the zombies started communicating and thinking. Next time, they'll be stunt racing day-glo hot rods!

---
7. Harry Potter and the Clan of Cullens
Yeah, the whole Twilight thing has thankfully ker-thunked into irrelevance now, but if J.K. Rowling is still writing new Harry Potter stories, surely she could have the Hogwarts grads deal with that gaggle of pasty, brooding suckheads and put the bow on top of that ker-thunk.

---
6. Fully Baked
Now that Dave Chappelle is back in business, the time is right for a Half Baked sequel. It would be worth it for the behind-the-scenes stories alone.