12 GIFs to Celebrate National Ghostbusters Day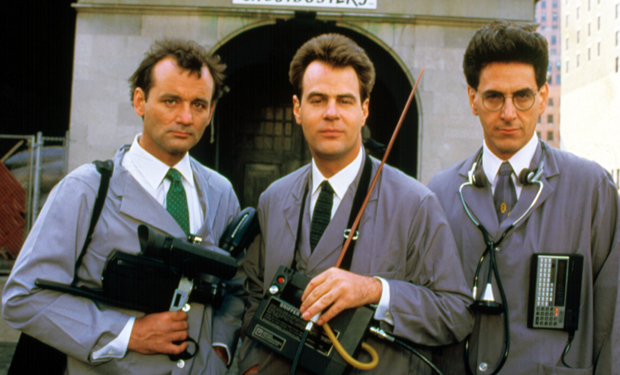 Posted by Brian Miller on
Grab a six-pack of Ecto Cooler, because today is National Ghostbusters Day. In honor of the film's 30th anniversary, the classic comedy has been given both a day of recognition and a theatrical re-release (starting Aug. 29). To celebrate, we put together a list of our favorite Ghostbusters moments in GIF form.
12. Who you gonna call?
---
11. What you should be saying after any Ghostbusters screening worth it's weight in ectoplasm.
10. While hilarious in the movie, can we talk about how terrifying this would be?
---
9. One of the most badass lines in the whole movie?
---
8. Look, Ray, we know you're excited – but put your shirt back on.
---
7. Even out of context, this is the best line.