11 Ways to Make the Most of Your Summer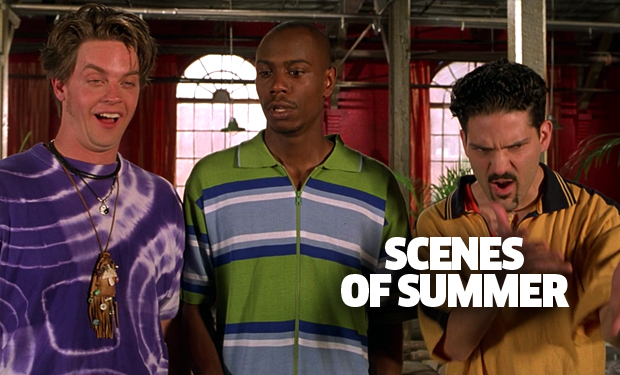 Posted by Andy Hunsaker on
According to Chris Cornell, the seasons roll on by, but you can try to have as much fun as possible while they do. Here are 11 ways to make the most of the sweatiest season of the year.
11. Triumphantly Quit Your Job
You don't want to work in the summertime, so just don't. Plenty of opportunities in the beach bum field.

---
10. Go on Affordable Dates
If you do quit your job, your dating life is going to have to be budgeted. Thurgood from Half Baked can show you how to handle it.

---
9. Come of Age with the Help of Sam Rockwell
If Sam Rockwell runs a summer fun park with pools and water slides and stuff in your area, there's no better place to learn to be comfortable in your own adolescent skin. His unorthodox surrogate parenting style will teach you all you need to know!

---
8. Turn a Vacation into a Quest
If there's anyone's advice you should take about how to have fun, it's Clark Griswold.

---
7. Play Dress-Up
You don't have to wear the bare minimum amount of clothing every summer. Some days, you want to dress like Godzilla and demolish tiny towns, like Egg Stork.

---
6. Fall in Love at Ikea
Nothing stokes the flames of passion like shopping for furniture with a girl named for the season who will eventually shatter your heart.