10 Reasons Why George A. Romero Is the Man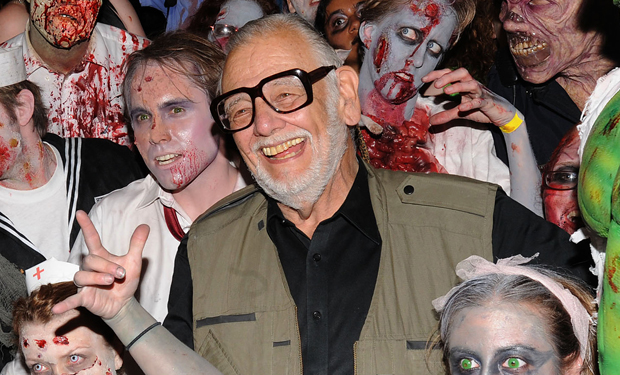 Posted by Andy Hunsaker on
George A. Romero directed the original Night of the Living Dead. That's really the only reason you need to know why he's the man, but his career is more than that one film. So let's run down a few more reasons, shall we?
10. Mr. Rogers Inspired Him
One of Romero's first films was a short segment for Mr. Rogers' Neighborhood, during which Mr. Rogers was getting his tonsils out, which somehow inspired Romero to go into the horror genre. Body horror, maybe?

---
9. Creepshow
Romero directed this classic 1982 film anthology based on Stephen King short stories, among which you'll find an evil Leslie Nielsen murdering Ted Danson by drowning.

---
8. Creepshow 2
Romero wrote the screenplay for the sequel, based on more King stories, including one where a mysterious trash-bag-lookin' bog monster eats people who dare to go swimming.

---
7. Diary of the Dead
The fifth in Romero's zombie saga brings us commentary on reality television and self-obsessed new media to the classic undead tropes.

6. Land of the Dead
Romero's fourth undead film not only pits Asia Argento, John Leguizamo and The Mentalist's Simon Baker against the plague, but also brings Dennis Hopper in to marvel at the concept of zombies, man.