This Week: Maron Goes on the Radio, Josh Groban Joins CBB Season Finale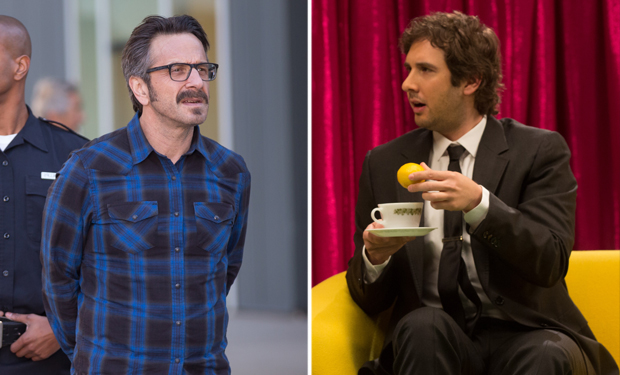 Posted by Melissa Locker on
This week on Maron, Marc takes a break from his new yoga practice to make an appearance on a typically terrible morning radio show. It goes just about as well as you think. Guest stars include Phil Hendrie and Nate Bargatze.
Clutch your pearls ladies, because Josh Groban is stopping by the season finale of Comedy Bang! Bang!<. In addition to the dreamiest guest star, we find out that Reggie's dad had a shot at the big time, Scott goes back to the 1960s to try and change history (it goes about as well as Marc's visit to morning radio) and a plate spinning novelty act is hiding a game-changing secret. Guest stars include Neil Campbell and Josh Fadem.
Want the latest news on Maron? Like the show on Facebook and follow us on Twitter@MaronIFC For the latest on Comedy Bang! Bang!, like them on Facebook and follow them on Twitter@comedybangbang and use the hashtag #cbbtv.
Maron airs on IFC on Thursdays at 10p followed by Comedy Bang! Bang! at 10:30p.