8 People You Wouldn't Want at Your Summer BBQ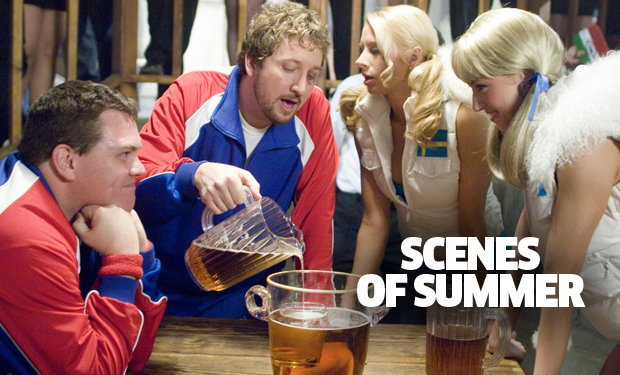 Posted by K Thor Jensen on
The ideal of a backyard barbecue is a place where everybody's welcome, but sometimes you have to establish some ground rules. These eight people should be 86'd on sight.
8. Freddy Krueger, A Nightmare on Elm Street
Every backyard BBQ has that one douche who thinks it's funny to push someone into the pool. If that douche is Freddy Krueger, the pool push comes with a body count.

---
7. Peyton Westlake, Darkman
The hero of Sam Raimi's quirky action flick might make a splash when he shows up to your barbecue, but after an hour when the synthetic flesh is dripping from his face your guests will lose their appetite.

---
6. Phil Connors, Groundhog Day
Sure, we've all wished that sunny summer afternoons around the grill could go on forever, but with Phil Connors at the party they actually will – or at least repeat over and over again.

---
5. Frank Booth, Blue Velvet
Heaven help you if the cooler has any Heineken in it, my friend. That's all we have to say.