15 Things You May Not Have Known About Street Fighter: The Legend of Chun-Li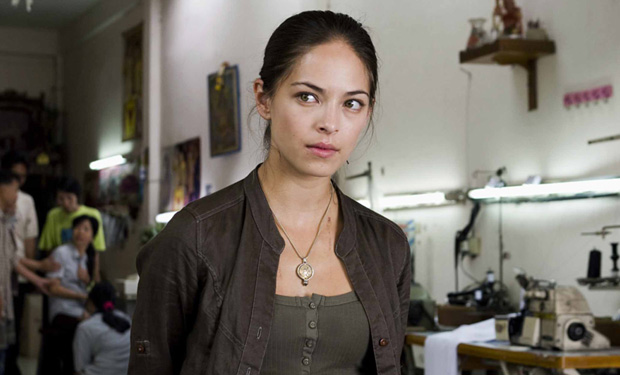 Posted by IFC on
No matter how many times you've defeated M. Bison with a devastating spinning bird kick, you can always learn something new about Street Fighter.
1. Producer Ashok Amritraj Had Never Heard of Street Fighter
His kids introduced him to the property and told him it might make a good movie. Amritraj disregarded the original 1994 film adaptation and envisioned The Legend of Chun-Li as a prequel to the Street Fighter II video game.

---
2. Director Andrzej Bartkowiak Cut His Teeth on Video Game Adaptations
Before The Legend of Chun-Li, he directed the 2005 big-screen version of the popular video game series Doom.

---
3. Jean-Claude Van Damme Was Offered a Role
The action star, who starred in the 1994 Street Fighter adaptation, received an offer to headline the sequel alongside his Universal Soldier co-star Dolph Lundgren. Van Damme turned down the offer because he thought his performance as Guile in the original was too embarrassing to repeat.

---
4. Robin Shou (Gen) Is No stranger to Video Game Film Adaptations
He appeared as Liu Kang in both Mortal Kombat movies and also played a character called "Pirate Leader" in the lesser-known video game movie DOA: Dead or Alive. The character he plays in The Legend of Chun-Li first appeared in the original Street Fighter game as a non-selectable character.

---
5. The Original Street Fighter Arcade Game Was Released in 1987
But Chun-Li wasn't introduced until 1991's Street Fighter II.

---
6. Chun-Li's Name Means "Spring Beauty"
In Mandarin.
---
7. Street Fighter II Also Marked the First Appearance of M. Bison
He was an unplayable boss character.
---
8. M. Bison = Richard Branson
Actor Neil McDonough based M. Bison's mannerisms on the famous mogul.