15 Things You May Not Have Known About Lake Dead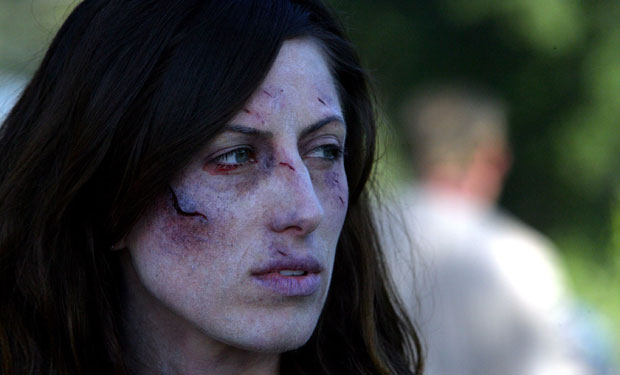 Posted by IFC on
Lake Dead may not be the most familiar name to horror fans, but these facts show it's worth a closer look.
1. It Had Film Festival Roots
Lake Dead was part of the second incarnation of the "After Dark Horrorfest" (originally called "8 Films to Die For"), a now-defunct mini film festival that showed eight independent horror films in theaters across the country every year. The festival has since transitioned into a film distribution company called After Dark Films.
---
2. It Made a College Student's Dream Come True
The genesis of the movie began when co-producer Jason Hice ran an advertisement at colleges calling for screenwriting majors to submit scripts. Dan Coughlin, then a student at Cal State Long Beach, submitted the script for Lake Dead.
---
3. Frat House = Writers' Room
Hice's first script meeting for Lake Dead took place at Coughlin's frat house on the Cal State Long Beach campus.
---
4. Lake Dead Was Director George Bessudo's Debut Feature Film
For his second horror movie, Farm House—about a young couple stranded at a mysterious vineyard—he reunited with Lake Dead's screenwriter Daniel P. Coughlin.
---
5. Lake Dead Was a Quick Production
The entire shoot only took 15 days.
---
6. Who Needs Stunt Men?
All of the fights, falls, and stunts were done by the actors themselves.
---
7. Improv Was Key
Bessudo originally had the entire movie storyboarded, but because of the quick production turnaround, many of the shots and much of the dialogue were improvised.
---
8. Bessudo Said He Drew Inspiration for Lake Dead from films like Jaws
Also The Shining, Poltergeist, The Amityville Horror, and When a Stranger Calls.