10 Characters Who Could Use a Summer Makeover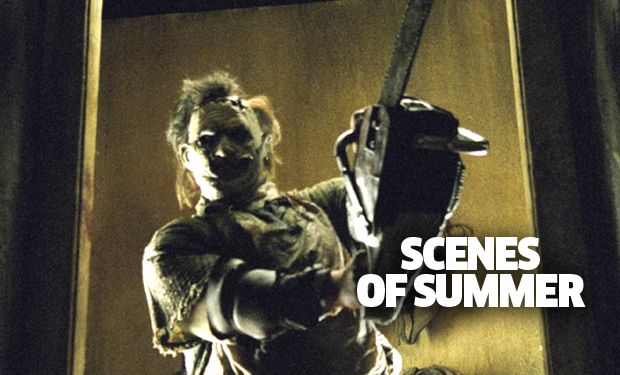 Posted by K Thor Jensen on
5. Machete
We would never suggest that legendary ex-Federale Machete shave his trademark mustache, but maybe he could use a little product this summer to keep it looking a little fresher and more attractive to the ladies?
---
4. Napoleon Dynamite
Sure, the "Vote for Pedro" shirt is a hipster fashion classic, but Nappy D needs to tune up his look to really get swag this summer. We recommend clipping those pube curls and maybe getting a pair of contact lenses.
---
3. Shrek
The grouchy green ogre dresses like a Bavarian peasant, which sure won't turn heads at the beach. How about we put him in a nice Miami Vice-style linen suit and see what develops?
---
2. Forrest Gump
For a guy who was in the soup in Vietnam, Forrest Gump sure doesn't seem to know how to dress for hot weather. Maybe put him in some Riff Raff shades and a neon tank top for hitting the beach.
---
1. Leatherface
The hard-sweating slayer of the Texas Chainsaw Massacre flicks at least makes some concessions to fashion by wearing a tie, but Casual Friday is over – show off that murder muscle with a fitted tank top and some bun-hugging shorts. Keep the mask on, though.