10 Characters Who Could Use a Summer Makeover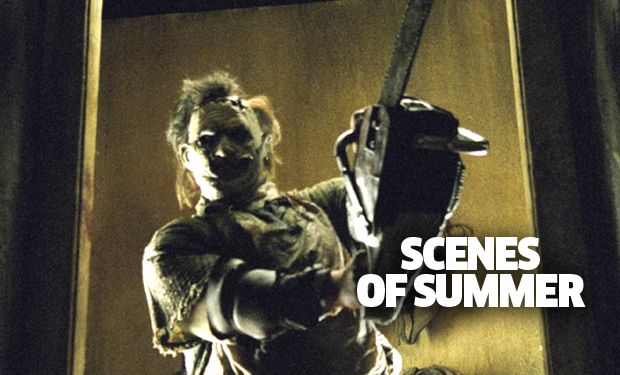 Posted by K Thor Jensen on
With temperatures rising, it's time to show off beach bods and strut your stuff. Unfortunately, not all of the characters in our Scenes of Summer movies are at their best, so we decided to deliver some summer makeovers.
10. Darkman
Dr. Peyton Westlake – aka the deformed vigilante Darkman – has to hide from the light or else it'll dissolve the artificial skin he uses to make his disguises. We recommend a jaunty sun hat and a big pair of BluBlockers.
---
9. Harvey Dent
Let's be frank here: no amount of moisturizer and foundation is going to handle everything going on with half of Harvey Dent's mangled mug. So why not wear an ironic summery T-shirt, like "My Face Is Over Here" with an arrow pointing to the non-ravaged part?
---
8. The Punisher
Frank Castle watched his family gunned down before his eyes, so fashion isn't really a priority. But it's summer, and the basic black look is so dated. Why not put on a kicky Hawaiian shirt to add a splash of color?
---
7. Regan McNeil
Making over a 12-year-old girl may seem a little beyond the pale, but this pea soup-puking dwelling of the Devil really needs some help as she spends her last summer before 8th grade.
---
6. E.T.
E.T. might think he looks slick in the wig, but if this alien is going to really run game this summer, he's going to need at the very least a shirt to cover up those droopy pecs.