This Week: Marc's Cat Goes Missing, Zach Galifianakis Stops by CBB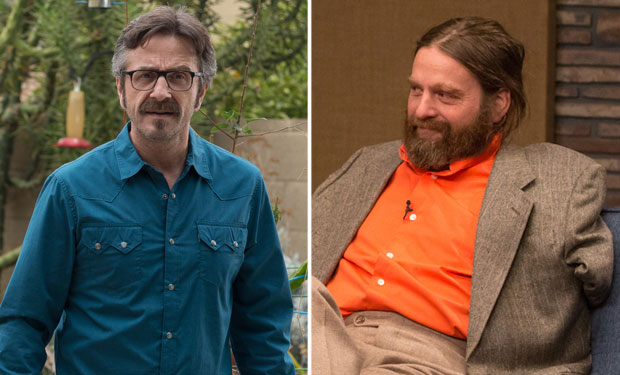 Posted by Melissa Locker on
Is it a coincidence that when Zach Galifianakis visits Comedy Bang! Bang!, Marc's cat goes missing? Probably. (But maybe not?)
This week on Maron, Marc is trying to deal with the finality of his relationship with Jen, but gets sidetracked when his beloved cat, Boomer, goes missing. Marc goes door to door through his neighborhood, looking for his cat, and meeting his neighbors.
Then, we flash forward to the final episode of Comedy Bang! Bang! and we see what the future holds for Zach Galifianakis, when he makes his first appearance since his big accident. Plus characters from past seasons come back to say goodbye and ongoing storylines get resolved with the help of guest stars Lynne Marie Stewart, Dave Thomas, Jenny Lewis and Paul F. Tompkins. Stay tuned for the surprise wedding, too.
It's all happening this Thursday starting at 10p.
Want the latest news on Maron? Like the show on Facebook and follow us on Twitter@MaronIFC For the latest on Comedy Bang! Bang!, like them on Facebook and follow them on Twitter@comedybangbang and use the hashtag #cbbtv.
Maron airs on IFC on Thursdays at 10p followed by Comedy Bang! Bang! at 10:30p.