The 7 Funniest Vin Diesel Moments of All Time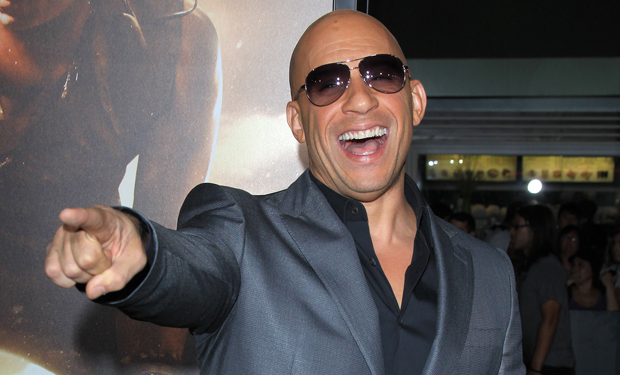 Posted by K Thor Jensen on
Vin Diesel is an interesting dude. He's never seemed to be taking his fame all that seriously, as his hijinks on social media demonstrate. Here's a quick guide to some of the funniest Diesel moments on and off the screen.
7. Fan Art
Vin Diesel's Facebook page is notorious for posting all of the fan art people send in – even the most absurd and ridiculous examples, as seen in this Conan clip.

---
6. Rihanna Karaoke
As a Valentine's Day gift to his fans in 2013, Vin Diesel uploaded a video of himself singing Rihanna's "Stay" to his Facebook page. The utter seriousness with which he performs it is purely hilarious.

---
5. Diesel on Helium
When Vin went onto the Jonathan Ross show in the UK, the host introduced him to the wonders of helium – which Diesel had no experience with, making it even funnier.

---
4. Smooth Moves
In January of 2014 Diesel once again cracked his Facebook fans up by posting a video of himself getting down to Beyonce and Katy Perry.