The 10 Biggest Movie Explosions of All Time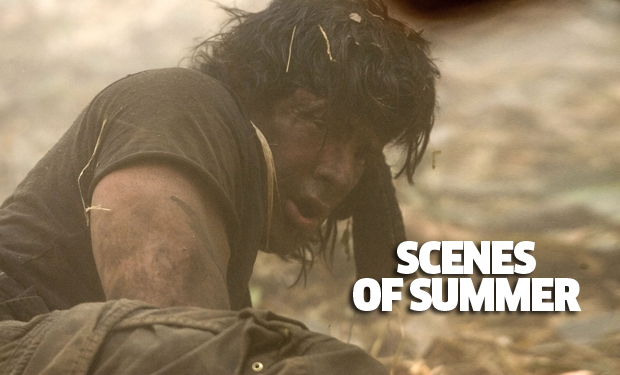 Posted by K Thor Jensen on
It's time to turn up the heat, and what better way to do so than with a massive ball of all-consuming fire? Here are the 10 biggest and best booms ever filmed.
10. Fight Club
When Project Mayhem comes to fruition, the skyline of the anonymous city that played host to Tyler Durden's journey of self-discovery explodes in a ballet of pure destruction.

---
9. V for Vendetta
The final hurrah for masked freedom fighter V is blowing the Hell out of London's Parliament building in a two-minute orgy of absolute hell.

---
8. Jaws
If you want to kill a great white shark, you need a pretty big weapon. The satisfying kaboom that closes out Jaws when Brody shoots the air tank in the beast's mouth is truly epic.

---
7. Rambo
John Rambo is all about blowing things up, and when he needs to come up with a distraction to get a gang of soldiers off his tail, a giant explosion is just what the doctor ordered.

---
6. Die Hard
John McClane barely comes out of this one intact when Hans Gruber sets off the explosives on the roof of Nakatomi Plaza and engulfs the top floors in a massive burst of hellfire.