Watch Taran Killam and Paul Brittain Yodel Their Love of Horse Rides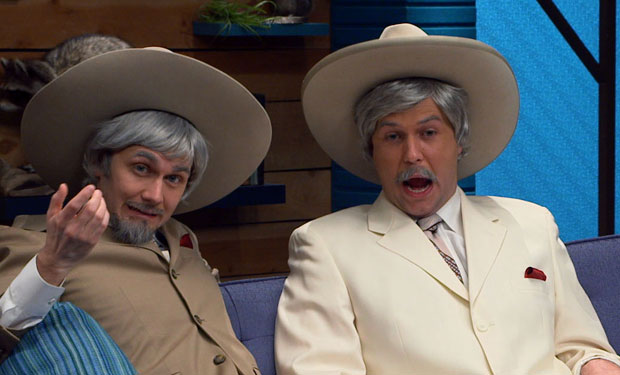 Posted by Melissa Locker on
Horses are beautiful, majestic creatures who once roamed this land wild and free with the Western wind blowing through their manes. Everyone loves horses, but not everyone loves them as much as SNL yodelers Taran Killam and Paul Brittain. When they stopped by the CBB set for a go-round with Reggie Watts, they couldn't contain their love of horses and, specifically, horse rides. You know guys, if that whole SNL and acting thing doesn't work out, maybe you should consider a life calling cattle auctions?
Watch now and tune in to Comedy Bang! Bang! tonight when the trip heads to the future with the help of Zach Galifianakis: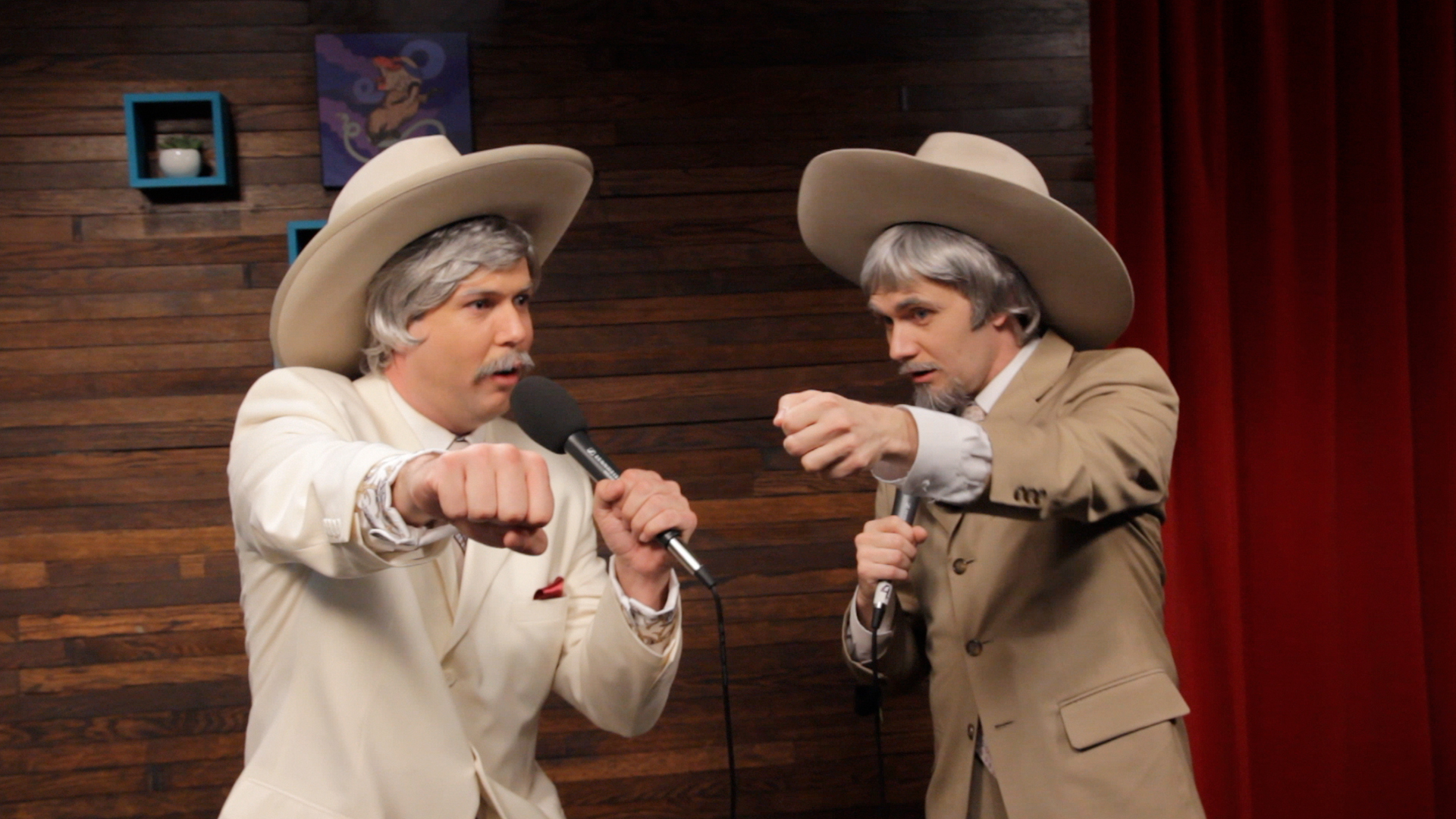 video player loading
.
.
.
Want the latest news from Comedy Bang! Bang!? Like them on Facebook and follow them on Twitter@comedybangbang and use the hashtag #cbbtv.
Comedy Bang! Bang! airs on IFC on Thursdays at 10:30 p