Police Academy: Where Are They Now?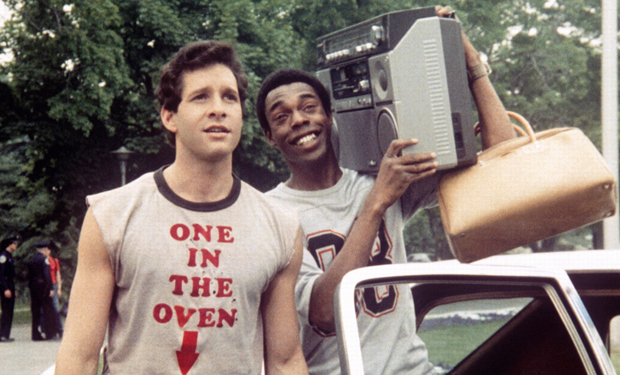 Posted by Nick Nadel on
One of the most popular comedies of 1980s, Police Academy spawned multiple sequels and helped launch the careers of everyone from Steve Guttenberg to Michael Winslow, aka the "Man of 1,000 voices." While most of the cast reprised their roles in the many sequels, they all went on to a number of interesting roles in TV and film. Take a look below to find out where the cast of Police Academy is now.
12. Steve Guttenberg (Mahoney)
Then: Following his star-making turn in Diner, Police Academy knocked The Gutes into the '80s A-list. He followed it up with the triple whammy of Cocoon, Short Circuit, and Three Men and a Baby.
Now: And then he had a pretty quiet '90s. During the '00s, Guttenberg had a bit of a comeback as a bad guy on the second season of Veronica Mars. He recently starred in the films Quick to Duck and At the Top of the Pyramid.

---
11. Kim Cattrall (Thompson)
Then: Cattrall was the go-to '80s babe thanks to memorable turns in Porky's and Mannequin.
Now: Now that we're finally done with Sex and the City movies, it'll be interesting to see what Cattrall does next. She's next slated to star in the TV series Sensitive Skin.

---
10. Bubba Smith (Hightower)
Then: NFL great Bubba Smith brought his imposing stature and affable charm to the role of the aptly named Hightower.

Now: In addition to six Police Academy movies, Smith also appeared in Stroker Ace and The Silence of the Hams. He passed away in 2011 at the age of 66.


Photo courtesy Brian Lowe/ZUMA Press/Corbis
---
9. Donovan Scott (Barbara)
Then: Prior to playing Cadet Barbara, Scott appeared in Popeye and as "Guy who gets powdered by Olivia" in the Olivia Newton John video "Let's Get Physical."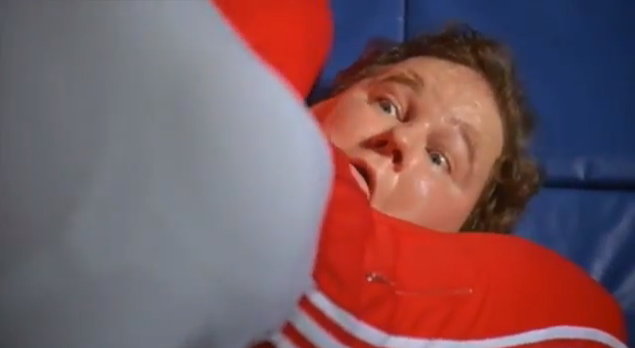 Now: Scott's recent work has been of the decidedly jolly variety — he played Santa Claus in everything from The Middle to the movie Santa Switch.

---
8. Michael Winslow (Jones)
Then: Winslow, the "Man of 1,000 Voices," was known for his appearances on The Gong Show and on the comedy club circuit.

Now: You can see Winslow on tour performing his comedic sounds around the country. You've probably also heard him on Robot Chicken and Family Guy where he played himself.

---
7. David Graf (Tackleberry)
Then: Prior to playing the borderline psychotic Tackleberry, Graf appeared on M*A*S*H and The A-Team.

Now: Graf sadly died from a heart attack in 2001. He played Tackleberry in seven Police Academy movies as well as on the short-lived PA television show.